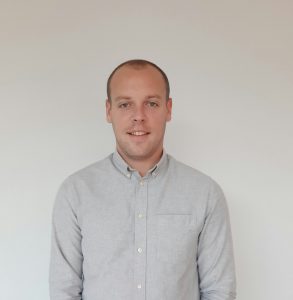 South Africa has been a strong market for BetGames, but there are many more opportunities across the African continent to explore. That was according to the company's Africa Sales Director James Everett, who takes a dive into the untapped potential within the African casino market.
Speaking to CasinoBeats, Everett talks us through the reasons why online casino may surpass sports betting in the next two years before explaining how 'unprecedented' levels of tech adoption is fuelling new levels of growth.
CasinoBeats: Talk us through the evolution of online casino in Africa – as a regional expert, how have you seen the vertical evolve over the last decade?
JE: In many ways for Africa, online casino is still a relatively new concept, this is primarily down to the rate at which the concept is being accepted and approved by regulators. Additionally, the development of infrastructure around web and mobile is further contributing to the delayed evolution of online casinos and gambling.
However, according to Forbes – Africa is the fastest growing continent in the world, which we have noticed, especially in terms of the wider technological development. Africa is full of success stories and unlocked potential, something which we were able to anticipate before most in the iGaming industry, given our regional expertise.
Looking at the last 3-5 years, more and more game providers have entered the African market; taking advantage of the maturing infrastructure and increasingly educated population. Currently, mobile betting continues to be the biggest medium for players, with many operators focusing on mobile-first gaming providers, thus the online casino industry has rapidly adapted to produce games that are conducive to the demand.
CB: Which regulated jurisdictions take the crown for the most traffic and popularity? Is South Africa the most dominant market? 
JE: I would say yes, South Africa maintains its dominance by still being the biggest in terms of gambling turnover. It's no surprise that our growth throughout the region has been one of our major success stories.
Although Nigeria is not far behind, it is second to only South Africa in terms of gambling turnover and is the biggest as far as traffic is concerned. Meanwhile, Ghana, Kenya, Tanzania and Ethiopia can be labelled as emerging jurisdictions, experiencing some growth in recent times.
As we've launched with all major operators in South Africa, we're actively looking at the aforementioned countries, as we feel they hold great and similar opportunities to South Africa, with the future certainly looking bright.
CB: Given the prevalence of more traditional SMS-based betting for sportsbook, how much of an issue has connectivity and mobile infrastructure been in online casino's development? Is desktop the primary channel and how quickly are we seeing a shift to mobile?

JE: Over the past few years, the development of mobile infrastructure has been quite rapid, therefore, mobile betting is performing significantly better than desktop betting. This can be seen in the contrasting betting numbers that both platforms are producing. 
I believe it is largely indicative that the adoption of modern smartphones and their capability in being able to run games, has resulted in platform and game providers thinking differently about their goals and ambitions. After adapting to this ever-increasing demand, the 'mobile lite' concept in Africa has allowed the online casino and sports betting industry to grow at an extremely rapid rate, as it in effect offers a less-data heavy proposition, thus widening the appeal to players with less advanced technology on their hands.
CB: How much do player preferences differ from Europe? Are there any verticals that have proven particularly popular with African players?

JE: In Africa, the focus is still firmly on sports betting, as online casino is still a relatively new concept. However, the demand for online casino is rapidly increasing as mobile infrastructure becomes cheaper and more accessible on the continent, which holds the potential for exponential growth as adoption continues to widen.
Another fast-growing vertical appears to be virtual games, we all knew that virtuals would become a player favourite back in 2020, when the pandemic was at its peak and live betting needed a substitution.
Two years on, the majority of African markets are still experiencing an upsurge in popularity, which contrasts greatly with is still supporting this vertical and it's continuing to contrast other geographical markets where the majority of virtuals' engagement was simply as a 'filler' during the gaps created by the pandemic.
CB: Looking at the potential acquisition and retention of players, how much do online casino providers depend on cross-selling over from sportsbook? Can online casino ever be an acquisition tool in its own right?

JE: Online casino has quickly caught up with sports betting, therefore I wouldn't necessarily say that providers need to cross-sell with sportsbooks for online casino to succeed, it holds plenty of its own appeal, and indeed a channel of acquisition in its own right. In many ways, online casino may even surpass sports betting within the next two years, as the concept passes approval with more regulators. 
There is no doubt that online casino has a significant amount of potential and is a great opportunity for operators to acquire and retain players. Moreover, with land-based casinos being well supported across the continent, there's good reason to believe that the demand for online casino products will continue increasing given this familiarity. In many ways this makes sense, as players will be able to enjoy gaming in the comfort of their own home or perhaps on the go – with the mobile infrastructure in Africa continually advancing and enabling this preferred channel of entertainment.
CB: From your perspective, which markets hold the most potential for growth in the next decade? 
JE: South Africa has been a fantastic market for us; however, I can't stress enough how Africa as a whole offers several growth opportunities – and I'm very confident in its potential. After all, it's a huge continent that is full of eager players, who want to experience great iGaming products such as ours.
In my eyes, the markets that hold the most potential are Ghana, Kenya, Nigeria, Tanzania, Ethiopia, Cameroon, Congo, Zambia and Uganda. These are nine countries that would be great starting points for others looking to venture onto the continent.
Of course, it's important to note that whilst Africa's technology and infrastructure is still slightly behind other more developed regions, this can change fast. The rate of tech adoption we're seeing is unprecedented, and since the continent is quickly growing and developing in this area, it means that entering the region is a fantastic opportunity for brands looking to take advantage of one of the fastest-growing regions globally.