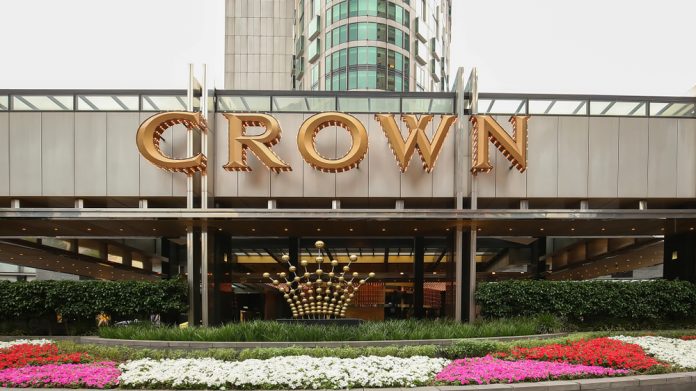 The Australian Transaction Reports and Analysis Centre has confirmed that it has commenced federal court civil penalty proceedings against Crown Resorts' Melbourne and Perth venues.
AUSTRAC, whose investigation was launched in October 2020, alleges that "series and systemic" non-compliance with Australia's anti-money laundering and counter-terrorism financing laws has taken place.
Last month, Crown itself conceded that it was "likely" for such proceedings to begin, and that the aforementioned facilities would "be required to pay significant civil penalties".
Nicole Rose, AUSTRAC CEO, said the company failed to meet their AML/CTF obligations, which she added made "their business and Australia's financial system vulnerable to criminal exploitation".
"AUSTRAC's investigation identified poor governance, risk management and failures to have and maintain a compliant AML/CTF program detailing how Crown would identify, mitigate and manage the risk of their products and services being misused for money laundering or terrorism financing," she commented.
"They also failed to carry out appropriate ongoing customer due diligence including on some very high risk customers. This led to widespread and serious non-compliance over a number of years," Ms Rose said.
"AUSTRAC has taken this strong action to achieve enduring change and ensure that Crown will fully meet their obligations to protect themselves and Australia's financial system from criminal activity."
Among the AUSTRAC allegation are a failure to appropriately assess the money laundering and terrorism financing risks faced, including their likelihood and impact, as well as identifying and responding to changes over time.
It further claims that the company did not include appropriate risk-based systems and controls to mitigate in AML/CTF programs, failed to establish an appropriate framework for oversight, and did not have a transaction monitoring program to identify suspicious activity that was "appropriately risk-based or appropriate to the nature, size and complexity of Crown".
Furthermore, AUSTRAC adds that Crown didn't have an appropriate enhanced customer due diligence program to carry out additional checks on higher risk customers, and failed to conduct suitable ongoing due diligence on a range of patrons that it says "presented higher money laundering risks".
"This is an important reminder to all casinos in Australia that they must have a strong anti-money laundering program in place to protect their business and the community from serious and organised crime," Rose continued.
Adding: "Crown is taking steps towards improving its systems, processes and resourcing, however there is further work to do and AUSTRAC will continue to work closely with Crown to address ongoing compliance concerns."
In a statement acknowledging the start of the proceedings, the company commented: "Crown has developed a comprehensive remediation plan which is intended to position Crown as a leader in the industry in its approach to governance, compliance, responsible gaming and the management of financial crime risk.
"The plan is underpinned by an uplifted organisational culture. Crown recognises the importance of complying with its financial crime obligations and has overhauled its approach to managing financial crime risk."