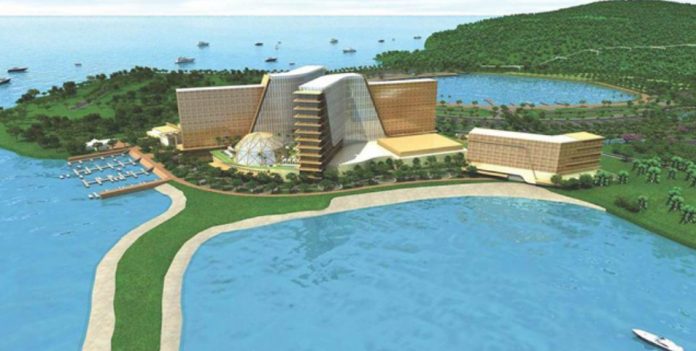 Phnom Penh, Cambodia-based NagaCorp has announced that it will suspend the development of its planned casino and resort project in Vladivostok, Russia.
Updating shareholders and potential investors of the company on the latest developments of the group, NagaCorp cited "uncertainties" regarding the development in the eastern Russian city.
This follows an update made last month which saw NagaCorp state that the integrated resort project "remains in progress," as well as a belief that the investment project would "drive revenue and earnings growth in the long term".
This comes after the group recently posted its financial performance through the past year, with gross gaming revenue reaching $223.5m and EBITDA closing at $22.4m.
Regarding the suspension, a statement issued by NagaCorp reads: "The board of directors of the company announces that, in the interest of the Company and its shareholders as a whole, the company is surrounded by various uncertainties in respect of the group's gaming and resort project in Vladivostok, Russia, the company would like to invoke the force majeure clause set out in the investment agreement and suspend its performance thereunder. 
"Hence, the company would like to suspend the development of the project indefinitely until the circumstance is clearer. The company will issue further announcement(s) when appropriate and necessary."
Organisations within the gaming industry have been working together to launch a major fundraising push to help people displaced by the current military action in Ukraine. 
The Gaming Industry for Ukraine initiative aims to raise £250,000 to support Choose Love's Ukraine Crisis Fundraiser, which supports projects providing vital aid to the refugees that are being created by Russia's incursion into Ukraine. Donations can be made by clicking the link here.