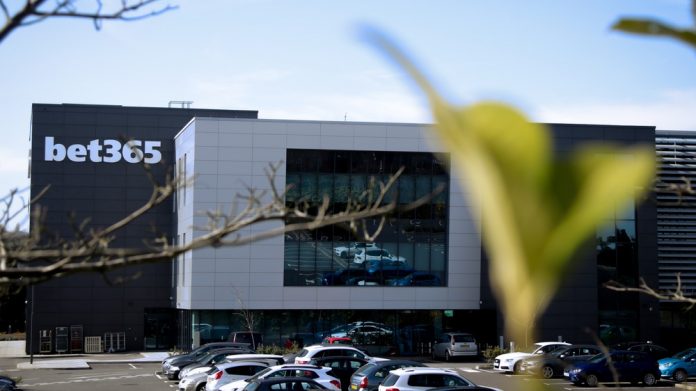 Despite the hurdles of the COVID-19 pandemic, such as decreased stake amounts, bet365 Group was able to secure an increase in its gross operating profit.
Publishing its financial statement ending March 28, 2021, the online betting and gaming firm reported a profit growth rate of 47 per cent, reaching £285.5m (2020: £194.7m).
This was attributed by the group to reduction in staff costs – including director salaries – to £701.3m (2020: £870.6m). Notably, company founder and owner Denise Coates took a £170m pay cut during this time period, but remains one of the UK's highest-paid business figures with a salary of £300m, and its largest single taxpayer.
Additionally, an uptake in gaming income was also experienced – perhaps due to the suspension of various sporting events throughout the latter stages of 2020 and early 2021.
Revenue from bet365's online gaming operations increased by eight per cent, contributing to a one per cent growth rate for the group's overall sports and gaming division to £2.78bn (2020: £2.75bn). 
A vertical breakdown saw mobile sports betting remain the most popular method for bet365 customers to wager on fixtures – despite declining by two per cent – whilst in-play betting also dropped from 75 per cent of all bets in 2020 to 68 per cent the following year. 
The group explained: "At the start of the period we experienced the almost complete cessation of sporting events; however, by the end of the first half of the year, we saw the resumption of sports with the vast majority of European football leagues managing to conclude their domestic seasons."
The main hurdle posed to the Stock-on-Trent-based operator's 2020/2201 operations was a reduction in the amount wagered on sport on the bet365 website by 13 per cent . However, the number of active site customers grew by 13 per cent , and the operator has asserted that the stake decrease has been offset by a year-on-year margin increase. 
Some of the group's financial challenges were linked to the performance of Stoke City FC – of which the Coates family maintains significant investment, with Peter Coates serving as Chair – as the team was hit with fiscal difficulties due to the pandemic.
As of March 2021, the Potters and its related facilitates had incurred a loss before taxation of £55.8m (2020: £87.2m) based on a turnover of £29.3m (2020: £54.2m), whilst bet365 further detailed that the EFL Championship side was negatively impacted by reduced parachute payments from Premier League clubs.
Commenting on bet365's bounce back from COVID-19 headwinds, Denise Coates remarked: "I am delighted with how the group responded and adapted to these challenging circumstances."