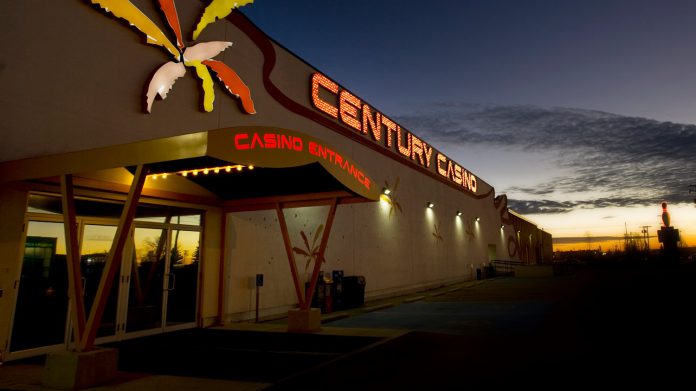 Century Casinos has stressed excitement at "seeing the increased potential of our properties" following the easing of COVID mitigation efforts, as ongoing growth efforts continue to cause enthusiasm.
The casino operator, which recently purchased 50 per cent of Smooth Bourbon as well as Nevada's Nugget Casino Resort from Marnell Gaming for $195m, saw revenue increase 27 per cent through 2021's final quarter to $107.3m (2020: $84.8m).
The US took the lion's share after closing the period at $68.31m, a 17 per cent increase from the $58.44m recorded one year earlier, ahead of Poland which climbed 67 per cent to $22.57m (2020: $13.57m), and Canada's $16.39m, up 29 per cent from $12.75m.
Century adds that the COVID-19 pandemic had an adverse effect on 2020 operations, and negatively impacted results to a lesser extent through 2021 due to US properties being open and operating during this period.
The group's Canadian venues reopened on June 10, 2021, with its Polish counterparts returning to action on May 28, 2021. Casinos in the United States have been open since June 2020.
Group-wide Q4 net loss closed 41 per cent down at $3.96m from $6.71m, with adjusted EBITDA 16 percentage points ahead after closing with $24.88m (2020: $18.3m).
For the year, revenue increased 28 per cent to $388.5m (2020: $304.26m), with the US and Poland up 43 per cent and seven per cent ahead to $283.28m (2020: $198.34m) and $58.22m (2020: $54.27m), respectively. Canada dropped eight per cent across the year to close at $46.42m (2020: $50.24m).
"We would like to thank our team members for the enthusiasm and flexibility they have shown this year as we navigated operational restrictions and continuing changes brought about by COVID-19," commented Erwin Haitzmann and Peter Hoetzinger, Co-Chief Executive Officers of Century Casinos. 
"Despite major restrictions at our Canada properties throughout the fourth quarter, we finished the year with strong results.
"We look forward to 2022 and seeing the increased potential of our properties as most COVID-19 restrictions have now been lifted.
"We are also excited about our upcoming acquisition of the Nugget Casino Resort in Reno-Sparks, Nevada and the continued expansion of our US portfolio."
Furthermore Century, which also divested its its Calgary land and property to Rowanwood Financial Properties for $6.5m, has issued a further update on its Missouri development plans.
The company plans to relocate its Century Casino Caruthersville, currently the last remaining riverboat on open water in Missouri, to a land-based casino with an attached hotel, which is estimated to open in the early stages of 2024.
Alongside this, the group is also set to build a hotel that will attach onto Century Casino Cape Girardeau, with the project estimated for completion in late 2023. 
The company estimates project costs have increased from $68.3m to $73m., which will be funded through cash on hand, financing, or a combination of the two.
However, in its latest financial statement it reports that: "In December 2021, a lawsuit was filed by the City of St. Louis to block the implementation of the omnibus bill that included the amendment to the definition of a floating facility. The land-based casino project is delayed pending a resolution of the lawsuit or a stand-alone bill amending the definition of a floating facility."