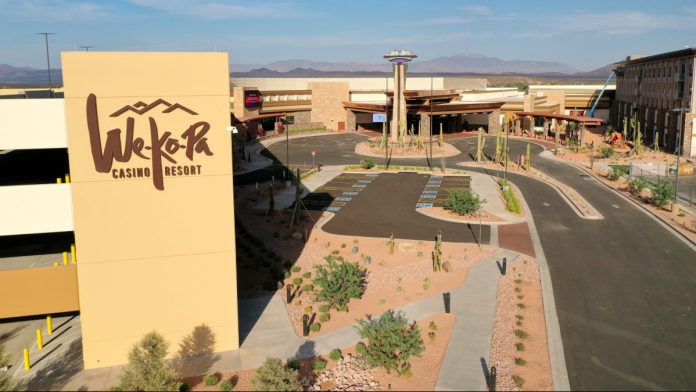 The We-Ko-Pa Casino Resort and Betfred Sports have rolled-out mobile wagering across Arizona, building on a partnership inked by the pair in August 2021. 
This has seen the wholly owned US subsidiary of Betfred Group introduce its branded iOS and Android apps into the Grand Canyon State, which vows to deliver an array of betting types across college and professional sporting events.
"I could not be more excited to expand our Betfred Sports betting apps into the Arizona market," noted Bryan Bennett, COO of Betfred Sports. 
"We look forward to offering customers in the entire state unique experiences that they can't access on any other platform. Our team has worked diligently to bring this to fruition."
Betfred struck an alliance with the Fort McDowell Yavapai Nation and its We-Ko-Pa Casino Resort facility last year, with a temporary betting station currently available at its WKP Sports & Entertainment Sports Bar.
The pair are planning to construct a "state-of-the-art, Las Vegas-quality" retail sportsbook at the venue in Fort McDowell, which is scheduled to open during the latter stages of summer 2022.
"Three months ago, the We-Ko-Pa Casino Resort and Betfred Sports introduced sports betting kiosks at our beautiful desert gaming destination, and most recently opened a temporary full-service sportsbook," said Mary Ketterling, general manager of We-Ko-Pa Casino Resort. 
"Adding mobile apps is one more way we can offer Arizonans an easy, user-friendly and unparalleled sports betting experience."
In August 2021, the Arizona Department of Gaming disclosed the allocation of 18 sports betting licenses ahead of entry into the US' legal ecosystem in time for the start of the NFL season.
The regulator issued the green-light to ten tribes and eight sports organisations, with licensed operators able to start marketing and signing up patrons online as well as mobile ahead of a September 9, 2021, start date.