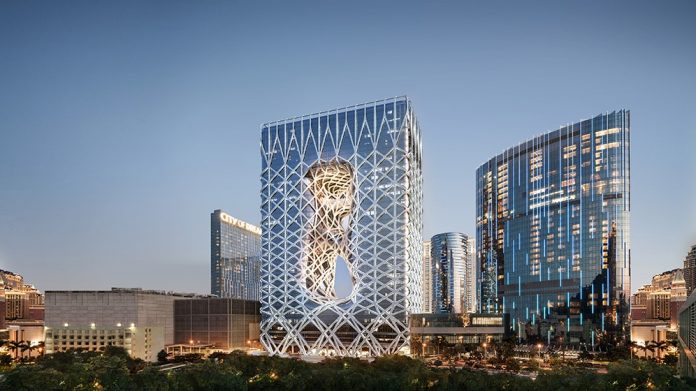 Melco International has reasserted optimism at the group's medium and long term growth prospects, with the group "prepared to address the pent-up demand" upon the easing of travel restrictions.
The parent company of casino gaming and entertainment resort developer and owner Melco Resorts and Entertainment has made the comments upon publication of its 2021 year-end performance, with updates also offered on an array of ongoing developments.
For the past year, Melco International reported revenue of HK$15.64m ($1.99bn), which represents an increase of 16.5 per cent year-on-year from HK$13.42m ($1.71bn).
This, says Melco, is primarily due to an improved performance in its casino and hospitality operations as a result of an increase in inbound tourism numbers in Macau.
Loss for the year closed at HK$7.94bn ($1.01bn) through 2021 from HK$12.38bn ($1.58bn) YoY, with adjusted EBITDA closing the year at HK$1.54bn ($196.56m) as opposed to the loss of HK1.2bn ($153.16m) documented one year earlier.
Lawrence Ho, Chair and Chief Executive Officer of Melco International, noted: "As many parts of the world have started to move beyond the pandemic situation and live with the new normal, we witnessed higher EBITDA across each of our geographies in the fourth quarter of 2021. We are confident that our customers will return in numbers once restrictions are eased."
In what Melco describes as "the world's most attractive integrated resort market" of Macau, the phase two development of its City of Dreams and the Studio City facilities are set for completion by the close of this year.
This will feature two new hotels, including W Macau – Studio City with a total of 900 rooms; an indoor and outdoor water park; a six-screen Cineplex complete with two regular screens and four VIP suites; and MICE space.
Furthermore, the coming months will also see the group continuing the strategic repositioning of Altira Macau in a bid to better target the premium mass segment.
In the Greater Bay Area, the majority of Melco's Zhongshan development project is due to be completed by 2025, with the construction of City of Dreams Mediterranean in Cyprus is said to be progressing, with a launch date expected to fall in the second half of the current year.
"Looking ahead, with our upgraded properties and upcoming new projects, we look forward to bringing new experiences to our guests and further strengthening our pioneering and innovative role in providing premium travel, leisure and entertainment," Ho added.
"Once travel restrictions are relaxed both locally and abroad, we will be fully prepared to address the pent-up demand of our many loyal customers."