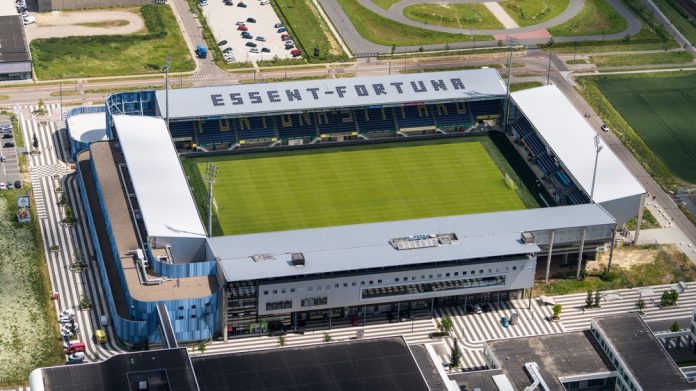 Fortuna Sittard has formally confirmed that online sports betting and igaming operator BetCity, which last week became the latest M&A target of Entain, is the club's main sponsor.
The three-season partnership was initially inked in February and would see BetCity be featured on the sleeve of match shirts, however, this has since been expanded and transitioned to a front of kit alliance.
Furthermore, BetCity, which succeeds Hurkmans Groep as main sponsor, is also set to benefit from "prominent visibility" in the Eredivisie side's Fortuna Sittard Stadion.
"We are pleased that we can finally announce this happy news," said Ivo Pfennings, general manager of Fortuna Sittard. 
"From the moment we entered the process, we have a very good feeling about BetCity, something that has only grown during the first months of our collaboration.
"The fact that BetCity signed the main sponsor contract before the denouement of the competition is a testament to their position in this partnership and the confidence they have in the club."
Adding: "An important pillar in our policy is to further strengthen the bond with our supporters. BetCity and Fortuna Sittard are working together on this in the form of sympathetic activations for adult supporters.
"To kick off the collaboration, BetCity will tackle the (yellow-green) appearance of the stadium together with Fortuna Sittard and its supporters. More information about this will follow in the very near future.".
Alongside this confirmation, it was also detailed that the front of shirt prominence of youth strips will be made available to the club "for a special purpose" that will be announced shortly.
Melvin Bostelaar, CEO at BetCity, commented: "From the first conversation we had with Fortuna Sittard, openness and realism prevailed.
"We felt very welcome and look forward to the moment when we are on the shirt as the main sponsor and together we will make this partnership a success."
Last week, Entain dipped its toes into the M&A well once more after disclosing an agreement to acquire BetEnt, which trades as BetCity in the Dutch digital marketplace, from Sports Media Entertainment.
The purchase is for an initial consideration of €300m (£257m) and deferred contingent consideration of up to €550m (£472m), with the deal expected to be finalised during the second half of the current year.
Entain, which anticipates the current total consideration payable on current expectations to be €450m (£386m), expects to gain around €28m (£24m) of cost synergies, predominantly from technology, content and royalty benefits, by the end of 2026.