As it stands, there is currently no law against online gambling in Japan, which places the country's market in a grey zone.
According to Keita Yanagawa, Country Manager Japan at Kafe Rocks, the presence of the igaming industry seems to be expanding in the region.
Currently, gambling is only legally permitted under Japanese Law by licensed public entities. Yanagawa stated that in order to fully understand why Japan has such strict rules for the industry, we also need to understand the difference between five types of publicly-operated gambling categories in Japan; horse racing, bicycle racing, boat racing, motorcycle racing and lottery.
"The government defines the five types of publicly-operated gambling as activity that is expected to make economic contributions to the national and local governments that host races," he explained.
"For online gambling to be considered legal in Japan, economic contributions to the national and local governments are necessary. But due to the fact that online gambling services are operated by foreign operators outside of Japan, it seems very unlikely for the online market to be legally permitted within the Japanese region in the near future. Changing this approach is likely to be a slow process."
However, if the market was to open up, he believes law enforcers need to strengthen the current legal system on gambling first and possibly add igaming to those activities that are fully legalised.
In doing the aforementioned, Yanagawa stated that RTP would witness a decrease because operators would lose a part of the profits as a national treasury tax – similar to the previously mentioned publicly-operated gambling services.
"The monopoly approach doesn't help anyone. It would essentially drive players to a black market of operators outside of Japan."
Kafe Rock's Country Manager explained: "One of the biggest concerns the Japanese government would have when opening up to the online market would be that the government would lose more yen than now.
"This is because players deposit with yen, and yen is converted into foreign currencies like US dollars or Euros automatically. Therefore, the government would probably need to impose a new consumption tax on foreign operators – something similar to what the government did to smartphone online game operators back in 2018."
Japan, as of writing, has two state-sponsored corporations within the gambling sector – the Japanese Racing Association and Japanese Lottery. Delving into the possibility of a similar approach for the igaming, Yanagawa expressed that this route would lead to "more harm than good" for both users and igaming operators.
He continued: "State sponsorship of igaming would be bad for users as it would give them less choice and also a less exciting product to play with. Having an open market gives more freedom of choice and allows users to choose best to what fits them.
"The monopoly approach doesn't help anyone. It would essentially drive players to a black market of operators outside of Japan.
"While online gambling operators are currently based outside of Japan and not subject to any tax to the Japanese government. However, being state-sponsored means being subject to the national tax system which is significant for gambling operators, currently it's 10 per cent on initial winnings and 50 per cent on half-yearly profits overall. This would be a significant burden for many casinos or sportsbooks in the market."
With no potential change of law for the online casino sector seemingly on the horizon, its land-based counterpart could be the stepping stop for further developments in Japan.
In 2018, a law was passed that detailed rules and regulations that integrated resorts and casinos must follow. According to Yanagawa, these IR laws seem to still be "in a planning stage" but highlighted that a small number of potential regions, such as Osaka and Nagasaki, have been earmarked for potential IR facilities.
the completion of IR facilities is also a cause for concern for the Japanese gambling industry.
Yanagawa commented: "Although it has been a possibility in law since 2018, the cities that have tried to get this process underway have been hit with a raft of issues from public protest to soil contamination and a lack of fundraising.
"At the time of writing, no firm plans have been made for an integrated resort to be opened in the near future. Osaka Prefecture and the city of Osaka, which were among the first IR site candidates in Japan to pass a zone development plan, plans to invite the IR to Yumeshima, a artificial reclaimed island in Konohana-ku, Osaka City, and aims to open the IR in late 2029.
"However, the citizens there are complaining about the soil problem in Yumeshima where fluorine and arsenic above standard values were detected."
Looking at how integrated resorts could revolutionise gambling in Japan, Yanagawa was quick to point out that, while the construction of the IR is "envisioned to have several revolutionary effects" on the Japanese gambling industry, there are also possible concerns.
"The most revolutionary impact expected is that gambling would become more accessible to the general public through land casinos," he continued.
"At present, most people associate the word 'gambling' with pachinko and publicly-operated gambling. However, the establishment of a land casino in the IR would increase the public's exposure to and visibility of casinos, and could be expected to somewhat change prejudices and views on gambling.
"In addition, the IR would create employment opportunities in the surrounding areas and enrich the economy, which may help to dispel the negative image of gambling that has long persisted in Japan.
"At the same time, however, the completion of IR facilities is also a cause for concern for the Japanese gambling industry. For example, some experts predict that the completion of land casinos would accelerate the decline of the pachinko industry.
"In fact, in South Korea, land casinos have been operated mainly on Jeju Island, and the pachinko industry was completely abolished in 2006.
"On the contrary, In Japan there are already over 11,000 pachinko parlours nationwide. It is inconceivable that many consumers who enjoy pachinko nationwide would go out of their way to visit a casino, which only exists in a few locations nationwide."
No matter the route taken to bring regulation to Japan, one aspect must be a priority – both online and land-based – and that's to embrace the culture in Japanese traditions.
Localisation is key to success in any country and Japan, whose culture is known to be very unique, is no different.
Yanagawa stated that Japan is conservative by nature, highlighting its low English proficiency, and has a special presence over colours and visuals on commercial products and services.
He concluded: "In terms of low English proficiency, we should not expect most Japanese gambling players to be able to read and understand English text, while I often see bonus descriptions and T&Cs in English on online gambling operators' JP sites.
"Land-based casinos are no exception because casino dealers should be able to speak Japanese.
"Another good example is responsible gaming. Under the IR Development Act, the number of times a person can enter a land-based casino facility is limited to three times in seven consecutive days and 10 times in 28 consecutive days, which is set by the government.
"On the contrary, players can set their own weekly/monthly bet limits when playing online, more in-line with a European model.
"From this aspect, the conservative nature of the Japanese should probably be taken into account when online casinos enter the country, mirroring the expectations set by the government and its citizens."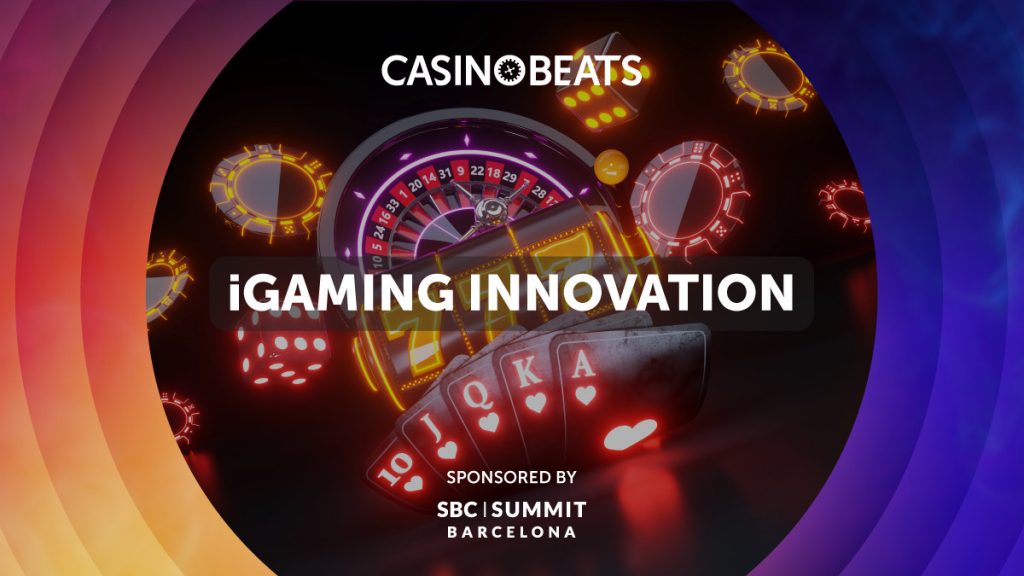 iGaming Innovation is to form one key aspect of this year's SBC Summit Barcelona 2022, which takes place at Fira Barcelona Montjuïc on 20-22 September.
This will see 6,000 delegates enjoy a 12-track conference covering all aspects of the international sports betting and online casino industries, an exhibition with 200 companies showcasing their latest innovations, and a programme of spectacular evening networking events.
Visit the SBC Summit Barcelona website to book your all access or discounted group pass.