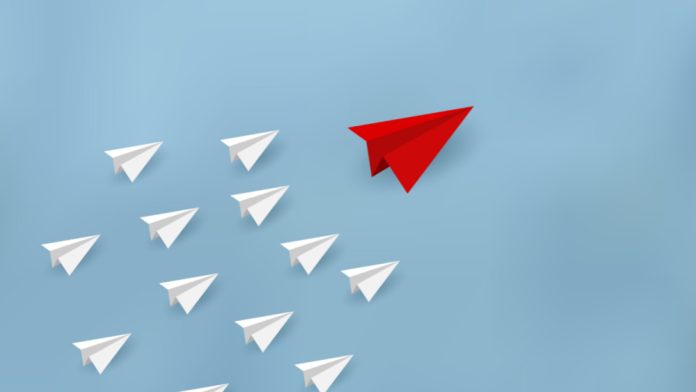 Rene Jansen, Chairman Executive Board at the Kansspelautoriteit, stated that the Dutch Gambling Authority can't "shoot persistent illegal providers out of the sky overnight" as he provides an overview of its combat against illegal gambling. 
Posting in his blog on Ksa's website, Jansen noted that, since the legalisation of online games of chance in the Netherlands, much of the public debate has surrounded the duty of care that legal online providers have for players.
However, he stressed that this strict implementation of the duty of care is not the only factor in creating a safe environment for players.
He remarked: "An equally important variable is the approach to tackling the remaining illegal online offer. I realise that this has been a less visible activity of the Ksa lately. However, our inspectors certainly did not sit on their hands.
"Even before the opening of the legal online market on October 1, 2021, we are taking the first, but big, step in the fight against illegality. In September we announced our new enforcement and fines policy.
"The fines were significantly increased and from October 1(among other things) the number of players at illegal providers will be included in the consideration of which illegal providers should be tackled first.
"The new policy has been formulated in part to protect legal providers. After all, they went to great lengths to obtain a permit. The result was that many illegal providers voluntarily ensured that their offer became inaccessible from the Netherlands."
Answering the question if illegal online offerings have completely disappeared, Jansen stated "no unfortunately", but stressed that the Ksa is "continuously" monitoring web traffic and social media for illegal online providers and track signals.
"Since October last year, we have investigated about 200 websites," he explained. "Under the threat of a cease and desist order, many illegal providers go black. This is not visible to the outside world, but it is fast and effective. However, we are not allowed to name these illegal providers by name."
Jansen emphasised that the authority has always "tracked down so-called affiliates" who promote illegal games of chance, an action he stressed is prohibited. Moreover, he pinpointed that the Ksa has been "urging" payment service providers not to facilitate with illegal providers.
He continued: "In response to this, regular payment methods are already much less available from illegal providers. In the new enforcement policy, a warning is first issued when the facilitation of illegal gambling providers is established.
"If that does not help, you will receive a binding instruction to discontinue this service. The latter is a new power of the Ksa since the Koa Act came into force."
Reverting back to the quote which began this article, Jansen expressed that the Ksa can't "shoot persistent illegal providers out of the sky overnight" and pointed to the recent Gammix Limited cease and desist order.
He concluded: "Before such a decision is published, a lengthy legal process has been completed. Rightly so, because the interests are great and require care. Our inspectors have now handed over several reports to our lawyers for taking next steps. There is therefore also talk of 'work in progress' in this area.
"Two things are of the utmost importance for a safe environment for people who want to gamble online: legal providers treat players responsibly and a strict approach to illegal providers. The Ksa stands up for both."