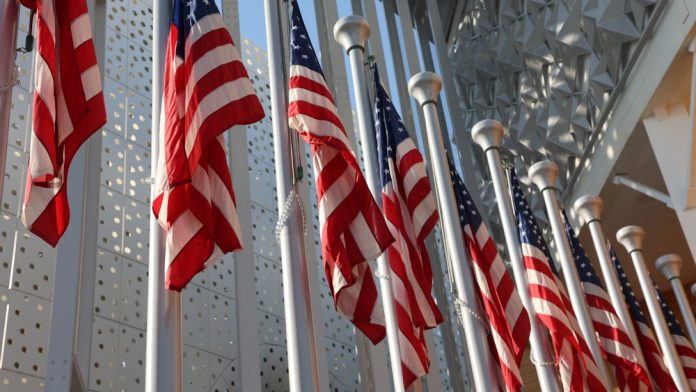 The US could generate $6.35bn in annual tax revenue from the adoption of igaming, forecasts a VIXIO GamblingCompliance independent report that was produced following a Light & Wonder request.
'US iGaming State Tax Revenue Potential' also suggests that if online casino is legalised in all 42 states that currently allow land-based casinos or mobile sports betting, the potential size of the country's igaming market could swell to more than $30bn.
"VIXIO's report demonstrates that states are leaving billions of dollars in tax revenue on the table which could fund a variety of public programs and services without resorting to broad based taxes," said Howard Glaser, Global Head of Government Affairs of Light & Wonder. 
"The dozens of states that already have land-based casino gaming merely have to turn on the digital channel to realise tax revenues which are otherwise being syphoned off by the prevalence of illegal off-shore internet gaming."
The aforementioned estimation of a combined $6.35bn in annual state tax revenue assumes that a 20 per cent tax rate would be applied to operators' gross gaming revenue or the money won after winnings have been distributed.
New York Senator Joseph Addabbo, Chair of the NY State Senate Racing, Gaming and Wagering Committee, commented: "New York is surrounded by igaming states, namely New Jersey, Pennsylvania and Connecticut, which are witnessing hundreds of millions in annual revenue from igaming. 
"Those states have proven the model works and that igaming can complement land-based casinos and ensure protections for players. When implemented safely and credibly, New York will also witness significant increases in revenue and educational funds from igaming, while improving programs addressing gambling addiction. It makes no sense for New York to lose that revenue to neighbouring states and the illegal offshore market."
According to the American Gaming Association, the six states in which igaming is currently legal, Connecticut, Delaware, Michigan, New Jersey, Pennsylvania and West Virginia, generated $970m in gaming tax revenue in 2021, compared with $560m across the 30 states with sports betting.