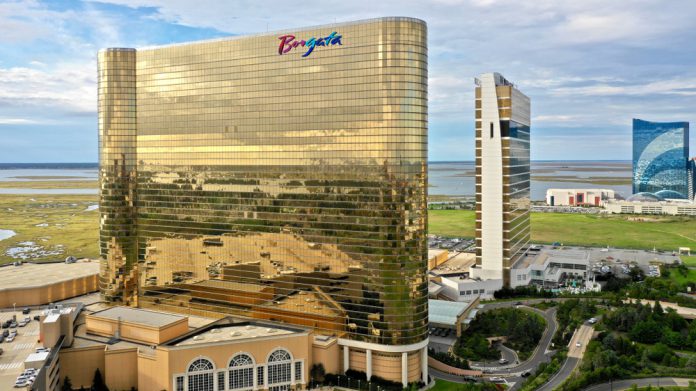 New Jersey's online gambling ecosystem secured a narrow 2.2 per cent revenue uptick to $401.52m (2021: $392.84m) through June, despite a 44.9 per cent drawback being felt across the Garden State's sports betting space.
In turn, this sees the New Jersey Division of Gaming Enforcement report that the year-to-date figure across casinos, racetracks, and their partners stands at $2.43bn, which is a 15.2 per cent increase from the past year's $2.11bn.
Leading the way in the state's online casino and poker room space once again is Borgata, which has reported a 18.1 per cent year-on-year rise to $40.54m (2021: $34.32m) through the 30 days. This helped the entire ecosystem to close at $133.13m in revenue, up 24.4 per cent from June 2021's $107m.
Golden Nugget Online Gaming retakes second place with $35.7m, up 29.4 per cent from 2021's $27.6m), with Resorts Digital dropping back into the bronze position with $28m (2021: $22.52m).
Through the month, internet gaming win reported by casinos and their partners was $133.1m, reflecting growth of 24.4 per cent compared to $107.1m YoY. On a YTD basis, this is up 28.4 per cent to $814.5m (2021: $634.2m).
Based upon filings received by the state regulator, total win across the nine casino hotel properties was $229.1m for June, which represents a rise of 6.8 per cent from $214.5m. For the year, this figure increased 18 per cent to $1.31bn (2021: $1.11bn).
Borgata came out on top once more with revenue of $54.25m, down 4.1 per cent from $56.6m YoY, ahead of Hard Rock's $44.55m (2021: $35.19m) and Ocean Casino's 29.4 per cent increase to $29.67m (2021: $22.93m). In total, land-based revenue recorded a 6.8 per cent yearly increase to $229.14m (2021: $214.52m).
Per casino vertical, slot machines recorded a revenue of $171m, an 11 per cent improvement YoY (June 2021: $154,12m), while table games earned $58m, a 3.9 per cent drop (June 2021: $60.4m).
New Jersey's sports betting handle came in at $633.18m, with online contributing $588.89m. The state's sportsbooks gained $39.2m in June gross revenue, with is a 44.9 per cent slump YoY from $71.3m.
This trend continues in the YTD revenue figures which were reported as declining 16.2 per cent to $308.7m compared to the $368.2m recorded during the same period one year earlier.
Looking at the figures a little closer, Meadowlands came out on top with revenue of $21.43m (2021: $44.5m), ahead of Borgata's $4.8m (2021: $6.85m) and Resorts Digital's $4.6m (2021: $13m).