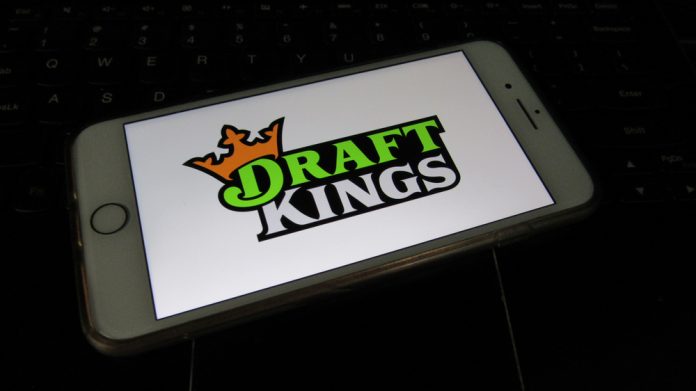 DraftKings has detailed an improvement to its full-year-expectations following a second quarter that Jason Robins, Co-Founder, CEO and Chair, detailed as "excellent" and "exceeding expectations".
This comes after the company disclosed that revenue through the second quarter improved 57 per cent to $466m (2021: $298m), however, adjusted EBITDA losses widened to $118.13m (2021: $95.3m). For the year-to-date, AEBITDA losses stand at $407.64m (2021: $234.56m).
With both measurements demonstrating improvements from the midpoints of their respective guidance ranges, revenue through the company's B2C division increased 68 per cent to $455m.
"Customer engagement remains strong, and we continue to see no perceivable impact from broader macroeconomic pressures," said Robins.
"Due to our ongoing investments in core online gaming technologies, we are in a strong position from a competitive perspective as we approach the beginning of the NFL season.
"We remain well capitalised, ready to enter new markets as they become live, and confident in our ability to compete and win with customers."
DraftKings is also raising its guidance for the full-year, with revenue now anticipated to reach $2.08bn-$2.18bn from the previously expressed $2.05bn-$2.17bn. This would equate to year-on-year growth of 60 per cent to 68 per cent.
The company is also improving its adjusted EBITDA expectations to a loss of between $765m and $835m from a loss of between $810m and $910m.
"We executed very well in the second quarter and outperformed the midpoints of the Q2 guidance ranges for revenue and adjusted EBITDA that we provided on our first quarter earnings call," added Jason Park, DraftKings' Chief Financial Officer. 
"Our B2C segment drove revenue growth due to stronger than anticipated customer activity, while we continued to make progress on identifying and capturing operating efficiencies.
"As a result, looking forward, we are increasing the midpoint of our fiscal year 2022 revenue guidance by $15m and improving the midpoint of our fiscal year 2022 Adjusted EBITDA guidance by $60m."
Furthermore, the group, which is live with mobile sports betting in 17 states that collectively represent approximately 36 per cent of the US population, is also anticipating a slew of new market entrances moving forward.
DraftKings, which is also present in five igaming states that make-up 11 per cent of the country, has the potential opportunity to operate via a market access agreements or direct licence in Maryland, Puerto Rico, Ohio, and Kansas.
"These four jurisdictions represent approximately eight per cent of the US population and, pending licensure and regulatory approvals, would bring the percentage of the US population where DraftKings expects to offer legalised mobile sports betting to approximately 44 per cent," the company noed.
In addition, with glances also being cast Massachusetts' way after legislature passed a retail and online sports bill, the group also issued an update on movements within the Golden State.
"During the second quarter, the California Secretary of State confirmed that the online sports betting initiative that DraftKings supports took another step towards legalisation by meeting the signature threshold to qualify for the ballot in November 2022," it was added. 
"Tribes, leading homelessness and mental health advocates, and mayors of some of California's largest cities are publicly supporting this initiative.
"DraftKings is cautiously optimistic about the ultimate outcome in November and the potential to generate hundreds of millions of dollars to address homelessness, mental health, and addiction in partnership with the state's tribes."