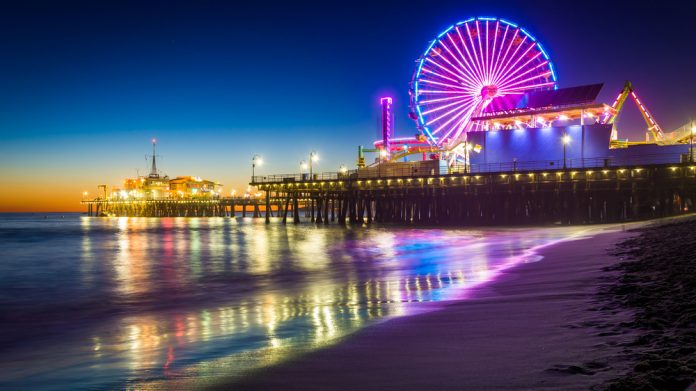 The California Democratic Party has added its voice to the opposition of a state-wide legalisation of sports betting across the Golden State, after voting to oppose Proposition 27 on the November ballot.
This initiative, which was added last month, would permit an expansion of online and mobile gambling the the opposition says would lead to "a massive increase in problem and underage gambling".
The Democrats are the dominant party in California and count governor Gavin Newsom, secretary of state Shirley Weber, and attorney general Rob Bonta among its ranks. The party also controls both chambers of the California state legislature.
Prop 27 gained backing to the tune of $100m from Bally's Interactive, BetMGM, DraftKings, Fanatics, FanDuel, Penn National Gaming, and WynnBET.
Furthermore, 85 per cent of tax revenues would go to homelessness and mental health programs in the state. The tax rate would be set at 10 per cent, with licensing fees costing $100m per operator.
This latest vote by the California Democratic Party came after the Resolutions Committee unanimously voted to recommend an opposed position one day earlier. The party went neutral on Prop 26.
This Tribal Sports Wagering Act would authorise in-person sports wagering at 66 tribal gaming properties as well as four horse racing tracks.
This is labelled as "the most responsible approach to authorising sports betting in California," due to all bets having to be placed in-person, by an opposition sponsored by California Indian Tribes. Major funding also comes from the Pechanga Band of Indians, Yocha Dehe Wintun Nation, and Barona Band of Mission Indians.
"By opposing Prop 27, California Democrats rejected out-of-state corporations and reaffirmed their commitment to California's Indian tribes," said Reid Milanovich, Tribal Chairman, Agua Caliente Band of Cahuilla Indians.
"Prop 27 is not a solution to anything. It would expose children to a massive expansion of gambling and turn every cell phone, gaming console, tablet and laptop into a gambling device. Prop 27 is a direct attack on tribal gaming and Indian self-reliance."