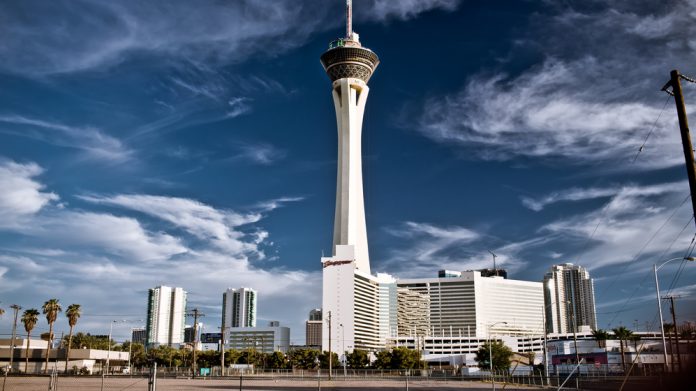 Golden Entertainment has lauded its "operating discipline" during the year's second quarter despite recording a series of headline declines through the three month period.
This saw the group detail revenue of $289.4m through April to June, which represented a one per cent drop from the $292.5m generated one year earlier.
Decreases were felt across the gaming and food and beverage segments to $196.67m (2021: $204.95m) and $44.45m (2021: $44.93m), with hotel and other both tracking increases to $33.17m (2021: $30.24m) and $15m (2021: $12.32m).
Net income plummeted from $103m to $21.2m year-on-year, with this and earnings including $60m in other non-operating income recogniaed from the payment related to Caesars Entertainment's acquisition of William Hill. Adjusted EBITDA dropped 18 per cent to $75m (2021: $91m), 
Blake Sartini, Chair and Chief Executive Officer of Golden Entertainment, commented: "Our operating discipline supported strong second quarter results and offset challenges in the current economic environment. 
"We have maintained our adjusted EBITDA margin over the last four quarters as we continue to exceed 2019 performance levels. In addition, our strong cash flow generation has allowed us to allocate capital to debt reduction while also returning capital to shareholders through share repurchases.
"Since the beginning of 2021 we have reduced indebtedness by nearly $200m and since December 2021 we have repurchased almost $50m of our common stock.
"For the rest of the year, we expect to remain focused on maintaining the strength of our balance sheet and opportunistically returning capital to shareholders."
On a geographical basis, GDE's Nevada casino resorts, comprising The Strat, Casino & SkyPod, Aquarius Casino Resort, Edgewater Hotel & Casino Resort, and Colorado Belle Hotel & Casino Resort, saw revenue increase 1.41 per cent to $107.5m (2021: $106m) as adjusted EBITDA dropped 16.52 per cent to $38.9m (2021: $46.6m).
Nevada locals, which includes Arizona Charlie's Boulder, Arizona Charlie's Decatur, Gold Town Casino, Lakeside Casino & RV Park and Pahrump Nugget Hotel Casino, saw revenue and adjusted EBITDA drop 8.5 per cent and 16.1 per cent to $39.8m (2021: $43.5m) and $19.8m (2021: $23.6m), respectively.
Elsewhere, revenue for the year at Maryland's Rocky Gap Casino Resort saw a narrow 3.3 per cent rise to $20.5m (2021: $21.2m) as adjusted EBITDA closed at $7.2m, down 13.25 per cent from $8.3m.
The distributed gaming segment, made up of operations in Nevada and Montana as well as branded taverns in the former, saw revenue remain consistent at $121.4m as adjusted EBITDA dropped 10.84 per cent to $22.2m (2022: $24.9m).