In 1996, Disney purchased its first TV studio in ABC. Fast forward 26 years and what has transpired from that inaugural step has led to the franchise becoming a behemoth in the silver screen vertical.
Owning studios such as Marvel Entertainment, Lucasfilm – aka Star Wars – 21st Century Fox and Pixar, to name but a few, Disney set the trend in independent studios becoming part of a joint network under an umbrella company.
Jumping over into the igaming sector, we are witnessing the same movements from smaller studios integrating with bigger companies, most recently Nolimity City being acquired by Evolution for €340m.
The topic of mergers and aquisitions will also be discussed by Fredrik Elmqvist, Founder and Board Member at Yggdrasil, at SBC Barcelona this month during his industry innovation keynote.
In the latest CasinoBeats 100, we asked our members what the positives are to being an independent studio, along with the negatives, compared to being purchased by a bigger company.
Tom Wood, CEO of Raw iGaming, expressed that "selling out" does not necessarily kill creativity but stated it is "true" that currently most innovation in the gaming space comes from small, independent studios.
"Barriers to entering the industry have dropped in recent years, which has led to an influx of smaller studios who dare to be different. Often, they are idealistic, disruptive and have more creative agility than bigger companies.
"They're not bogged down by legacy systems and preconceived notions about what a game should be. They want to challenge the monolithic mega-providers that are churning out the same old thing at volume.
"On the other hand, the influx of new studios has created a highly competitive market and the desire to innovate can expose you to financial risk. There's a vast array of content out there held by large companies who control vast percentages of casino share and market space.
"Obviously, being acquired by a top-tier provider can absorb some of this risk. You just need to ensure you retain creative control, so you can continue to do what you do – creating daring, thoughtful, innovative content. Hopefully that won't be a problem because this was what they liked about you in the first place."
Another of our members, Robert Metzger, Business Development Director at Fugaso, emphasised that being an independent studio "certainly has its challenges" but equally it is "incredibly rewarding".
He explained: "A particular highlight for the team is to have full creative autonomy which subsequently gives us the luxury of choice.
"As a team we have full creative freedom from conceptualising an idea to the final execution. We have free rein over names, features, character development and even colours. To watch a concept come alive from a storyboard to a fully functioning game is a real privilege.
"As an independent studio we also set our own timeframes and deadlines and we don't have to work to someone else's schedule, we run our own. Having this flexibility really helps our team members to grow and flourish."
However, Metzger noted that, inevitably, the studio's budget is smaller compared to its larger counterparts but stressed that, from a team perspective, a smaller budget results in a more "streamlined workforce" which "values every single person's input".
"A con might be that on occasions, the perception of smaller budgets and a smaller team can sometimes hinder our prospects with regards to larger scale projects, but we prefer to stick to what we are good at and let our quality of products speak for themselves," he continued.
"We also know that as an independent studio, we have to constantly find new ways of differentiating ourselves from the larger game studios. Ensuring that we are at the cutting edge of technology and new market trends is vital but we know that the time and investment in this research will ensure our future success."
Finally, Charl Geyser, CEO at HITSquad, claimed that being an independent studio has resulted in the firm having the "freedom to be as creative as we want", allowing the design of games that the studio are "truly passionate about".
"We work in a fast paced and competitive industry, therefore it's imperative that we continue to innovate and create content that players want," Geyser explained. "The advantages of being independent means that we can react quickly to market demand without being slowed down by multiple decision makers or being restricted by red tape.
"I also think that being independent means that we are incredibly incentivised to make the business succeed and who doesn't like a David and Goliath story?"
Echoing Metger on the negatives of being an independent studio, he noted that it is "crucial" to gain sufficient financial resources to enable it to grow and for any unexpected issues.
He concluded: "Resource can also be a hurdle as we won't have access to huge development, legal, compliance teams etc, however this is all surmountable with the right team and strategic planning."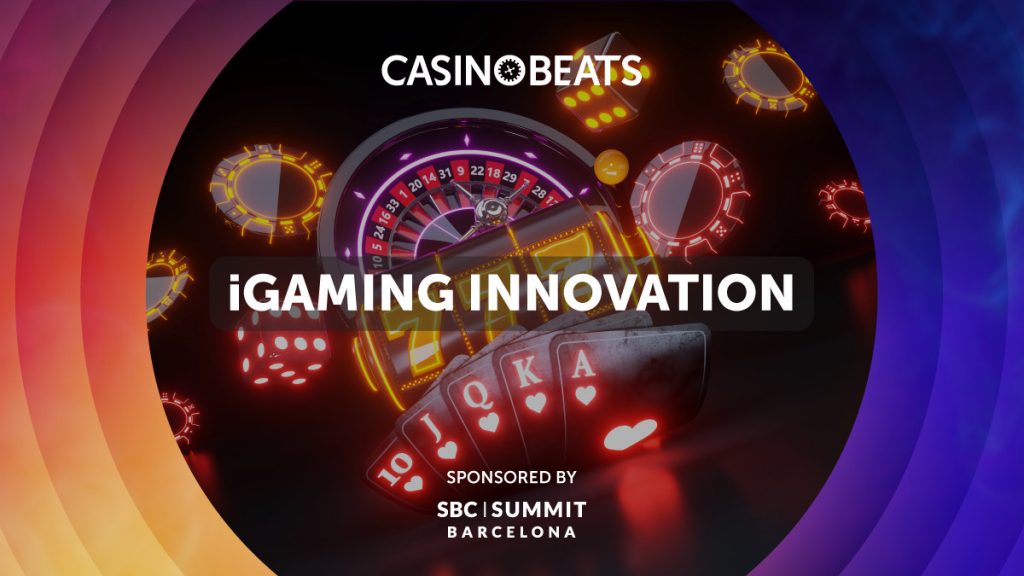 iGaming Innovation is to form one key aspect of this year's SBC Summit Barcelona 2022, which takes place at Fira Barcelona Montjuïc on 20-22 September.

This will see 6,000 delegates enjoy a 12-track conference covering all aspects of the international sports betting and online casino industries, an exhibition with 200 companies showcasing their latest innovations, and a programme of spectacular evening networking events. 

Visit the SBC Summit Barcelona website to book your all access or discounted group pass.