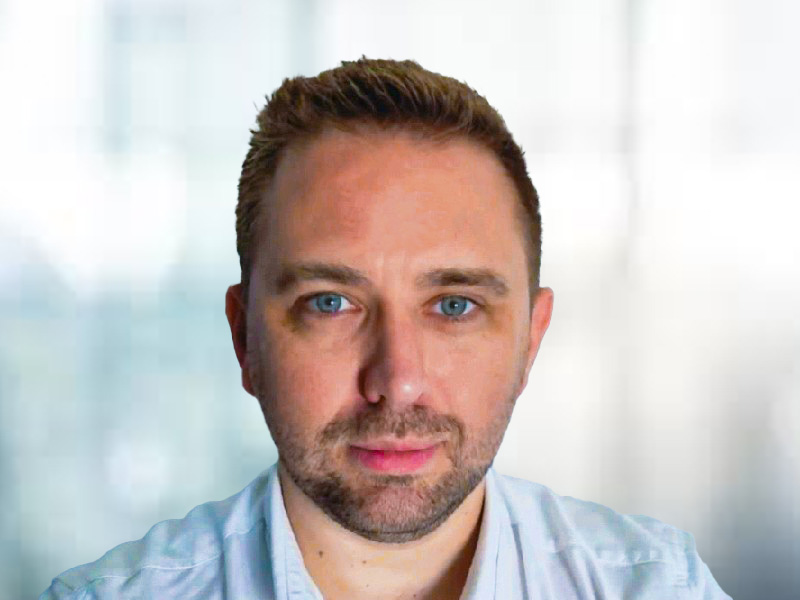 CasinoBeats caught up with Phil Pearson of iGG White Labels at iGaming Group, to discuss trends in slots and why, in his words, "new ideas just don't seem to work".
CasinoBeats: Is there a shortage of new ideas or just a shortage of good ideas?
PP: I think that everybody has started to follow each other in the way slots are being made. Five or six years ago, the focus was on simplicity – easy bonuses, low volatility and trying to get the player to play for longer.
Now we've seen a complete reversal and everyone is trying to create massively volatile slots with wins of up to 300,000x in the base game, which in truth makes for incredibly exciting gameplay.
It's great for the players, of course, they have a chance to win a hell of a lot of money. High volatility slots generate a lot of big-win videos and genuinely create a lot of buzz for the industry as a whole, thanks to the exposure they receive on platforms such as Twitch and YouTube, as well as among affiliates. But the downside is, if you're a small to medium casino, your exposure on, say, Tombstone RIP from Nolimit City, can mean a €5 spend comes with a max win of €1.5m. 
"I think people have stopped caring about making really good, playable, low-volatility games"
That can bankrupt a casino and is opposite to how a traditional land-based slot in a Las Vegas casino functions. Every single slot there has a jackpot because those jackpots are covered by the creators of the game.
They take a small percentage and then it's all covered. There aren't any massive base-game win slots in Vegas for the exact reason that the casino doesn't want to cover huge wins, admittedly these games are much more frustrating as they don't pay out often.
CB: Does offering such huge potential wins in the base game not go completely against the model of 'online slots as entertainment', and the notion of competing with the "€20 a month players spend on Spotify"?
Exactly – it does. The other day, we had a €30,000 winner from a 10 cents stake. Since igaming started, that's more or less unheard of. Unless it's a jackpot win, covered by Microgaming, it's never really happened.
And all the marketing is geared around showcasing that anyone can win life-changing sums at any time. It's basically turning slots into the lottery, but with better chances of winning which again, is very exciting for those who like to chase big wins, but at a much higher cost.
CB: So is this a dead end that the industry needs to back out of, or is this just what slots are going to look like from now on?
I think people have stopped caring about making really good, playable, low-volatility games. I think everybody's trying to follow those that are making waves in the industry, like Thunderkick and Nolimit. Even Pragmatic, to an extent, are doing this – capping wins at 5000x, but still churning out some good high-volatility and bonus-buy games.
"Bonus buys have changed the ways people are playing"
No one wants to make or play something like Aliens from NetEnt any more. When that came out, the maximum win was 1,000x. But, no, everyone is trying to play the next biggest thing because that's what's being marketed.
CB: Where do we go from here – will the good win out or are we doomed?
Bonus buys have changed the ways people are playing. A lot of people are playing for shorter periods of time, but for more money. The bonus buying is basically turning a slot into a kind of scratchcard, paying maybe 100-times the normal stake and perhaps seeing it win off one set of spins.
Sometimes you have some huge winners, but more often than not you don't. And I would say that the market is going to flip around because there are companies out there doing low-to-medium volatility slots but the problem is that a number of those games are terrible.
A key part of the problem is that no one is focusing on the Blueprint model of releasing a quality game every one-to-two months, one that is really well thought out and conceived. The bonuses make sense. They happen more often, but they attract fans of low-volatility play because they're fun games to play. And of course, even Blueprint releases Megaways games, so it's important to maintain a balance.
The people on the casino side realise that more customers are playing the lower volatility slots than anything else. The top-five games are usually all low-to-medium volatility. Studios are consistently releasing top-quality high-volatility slots, so there's no reason why they can't do the same and develop a low-volatility title featuring all the same qualities.
"The amount of players opting for the crazy high-volatility slots is actually quite small"
CB: How are these trends – these challenges – impacting on the white-label business?
If we look at our clients on white labels now, compared to three or four years ago, the volumes of both cash and players that go through the low-to-medium volatility slots is slowly increasing which is encouraging to see.
The amount of players opting for the crazy high-volatility slots is actually quite small, but the money they bring in is quite large as they're chasing those huge wins. So, if you're starting a white label and you are picking a company to work with, you want to make sure it's someone that can ride the peaks and troughs – can they handle the prospect of someone winning a couple of million euros on a single slot spin?
Because, if you don't have it set up right, you could wipe out your entire first year or even two years, depending on how big you are. And then it is the casinos that are taking the biggest gamble of all.
So if you are starting a company, it's vital that someone within the business fully understands the slots that they're placing in their lobbies. If I had to give one piece of advice it would be to work with a good casino manager, they will set up the lobby in the right way, and that will send out the right promotions and the right free spins on the right game.
Don't discount high volatility slots altogether, but make sure you have a balance and make room for those all important low volatility games.