Ahead of BF Games exhibiting at this month's SBC Summit Barcelona, CasinoBeats sat down with its Head of Marketing Radek Biernat to discuss the slot titles and market entries that have made 2022 a "breakthrough" year for the games developer.
CasinoBeats: First off, what are the main objectives for BF Games at the SBC Summit Barcelona 2022 and why is it a key event for you?
Radek Biernat: This year is a breakthrough one for us as we have solidified our objectives and started realising our ambitious growth targets. Although our vision has not changed, we have made improvements to our operations to ensure we plan further ahead and that our roadmap is confirmed well in advance. So far in 2022, we have more than doubled the number of game launches compared with last year, delivering more than one game per month.
Our existing partners are already familiar with how much we evolved last year and now we want to showcase to the rest of the industry and potential new partners in Barcelona.
The SBC Summit Barcelona will be an outstanding opportunity for this and we are certain it will be one of the most influential European shows this year. The quality of the delegates and the exhibitors is spectacular and looking at the floorplan, we can see the event has significantly grown in size from last year. It is an excellent opportunity for BF Games to exhibit our offering and we look forward to attending.
CB: BF Games has already released some successful titles this year, what more can we expect from your roadmap in 2022?
RB: Our latest release was Stunning Cash, a fan-favourite fruit slot for players who like more classic titles, but this version comes with an additional jackpot and our popular Cash Mesh feature.
In September, we will introduce Buffalo Trail Ultra, the sequel to Buffalo Trail, one of our top-performing games, especially loved by land-based players.
It is also worth mentioning our games series, including our favourite collection of Cave of Goblin games. Following the first episode, Cave of Fortune, and recently-released Cave of Gold, the Goblin will be back at the end of the year, with the wintery holiday version Cave of Xmas.
CB: We have seen a number of new and innovative mechanics and features from BF Games recently; is this a new strategy that is moving away from the traditional content we are used to seeing from you?
RB: It would be more appropriate to say that we continue to develop content the way we have always done, but we are now looking at ways to further elevate and innovate our products.
As mentioned, we spent this year improving our processes and the way we work and we will continue to create traditional content like Stunning Cash, and our October release of Lucky Ticket 81, but we are also looking to develop new and unique mechanics and features to incorporate into our portfolio.
CB: How does BF Games manage to produce such a consistent pipeline of games while keeping the quality and innovation of the products high?
RB: It is the result of our long-term strategy. We spend a lot of time on our game engine, which enables us to faster release more simple titles as we can release remastered versions of our top games like Stunning Hot Remastered or Royal Crown Remastered.
With a solid base, we can focus on better planning ahead so that our upcoming games are strong and innovative. It is crucial today for suppliers to be able to offer operators a long-term release plan so that they can include the content into their own campaigns. We attempt to meet their expectations as much as possible.
CB: What are the key markets you are currently focusing on and where do you see the greatest potential?
RB: We've been expanding our reach every year in regulated European markets where we expect our games to be performing the best given our mixed portfolio of games. We are currently focused on entering Greece, Czech Republic and Bulgaria, as well as expanding in Portugal and Croatia where our games have been received very well by players.
CB: Last but not least, the North American market has garnered a great deal of attention. Does BF Games have plans to enter it in any capacity?
RB: Yes, we intend to enter the North American market as the potential is massive and we think our diverse portfolio will appeal to the local audiences. Especially the titles that are inspired by land-based games are likely to be a perfect fit for the player demographic in North America. We have already started the licensing process in some states, but as many of us know, it can be a long process.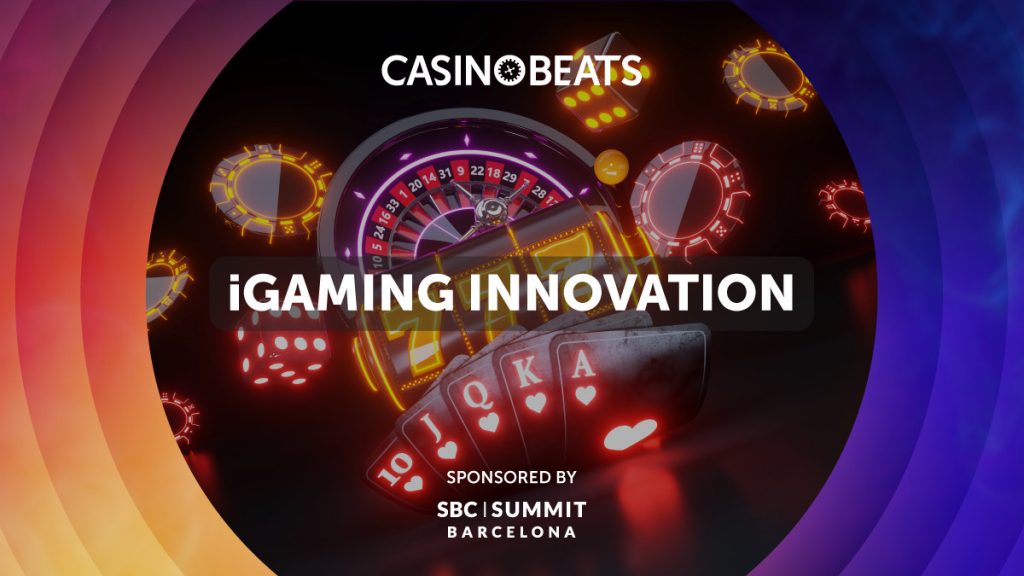 iGaming Innovation is to form one key aspect of this year's SBC Summit Barcelona 2022, which takes place at Fira Barcelona Montjuïc on 20-22 September.

This will see 6,000 delegates enjoy a 12-track conference covering all aspects of the international sports betting and online casino industries, an exhibition with 200 companies showcasing their latest innovations, and a programme of spectacular evening networking events.
Visit the SBC Summit Barcelona website to book your all access or discounted group pass.