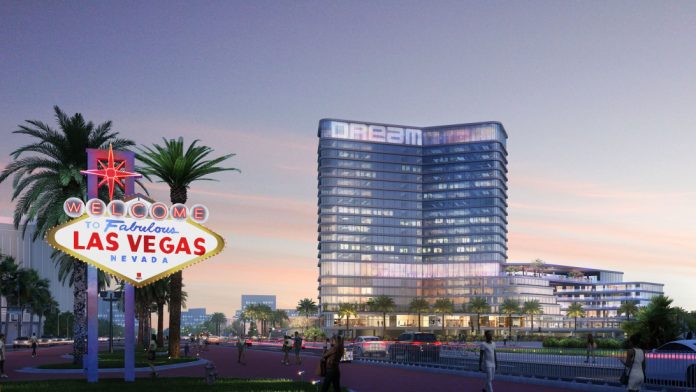 Hyatt Hotels Corporation is to acquire Dream Hotel Group in a deal that includes facilities across a range of destinations and includes the under construction Dream Las Vegas.
The acquisition, which includes Dream Hotels, The Chatwal Hotels and Unscripted Hotels brands, swells the group's presence across the Americas, Europe and Asia. Room count in New York will increase by more than 30 per cent.
A base purchase price of $125m has been stipulated, with an additional $175m due over the course of the coming six years as properties come into the pipeline and open.
As a result, Dream Hotel Group founder Sant Singh Chatwal will continue his commitment as an owner of four open and two future hotels that are expected to join the Hyatt portfolio.
Dream Hotel Group CEO Jay Stein will join Hyatt as Head of Dream Hotels to guide integration, while Chief Development Officer David Kuperberg will join as Head of Development of Dream Hotels and Chief Operating Officer Michael Lindenbaum will become Global Head of Operations of Dream Hotels.
"We have tremendous respect for what Dream Hotel Group founder Sant Singh Chatwal and Chief Executive Officer Jay Stein and their team have created and are grateful for the trust being placed in us by Dream Hotel Group to care for their brands and carry their success forward into the future," said Mark Hoplamazian, President and Chief Executive Officer of Hyatt.
"We look forward to continuing our growth journey with more than 600 new Hyatt family members who will further elevate our lifestyle expertise and expand the success of our dedicated lifestyle division.
"We are excited to offer even more inspiring experiences and celebratory programming to our guests and loyalty members and bring the value of the Hyatt network to a growing number of discerning hotel owners and developers around the world."
The acquisition will extend Hyatt's brand footprint in key markets, including Nashville, Hollywood, South Beach, Durham, several locations in New York City and one in the Catskills. Signed contracts represent additional strategic destinations including Las Vegas, Saint Lucia and Doha.
Dream Las Vegas, which began construction earlier in the year, is slated to feature 531 guestrooms and suites; seven dining and nightlife options; 12,000 square feet of meeting and event space, including a 5,000-square-foot ballroom and 90-seat live entertainment theatre; a 20,000-square-foot casino and gaming floor.
"Hyatt has a proven track record of preserving what makes lifestyle hotels special and is the ideal new home for our growing Dream Hotel Group brands," added Chatwal.
"As an owner of Dream Hotel Group properties, I look forward to the next part of our journey and am confident there is a bright future ahead for our hotels, owners, guests and team members as part of the Hyatt family."