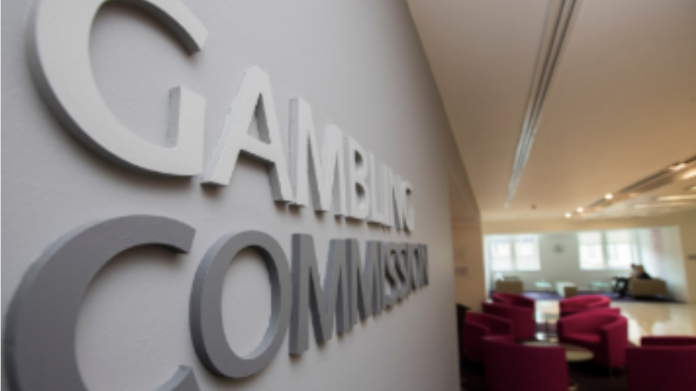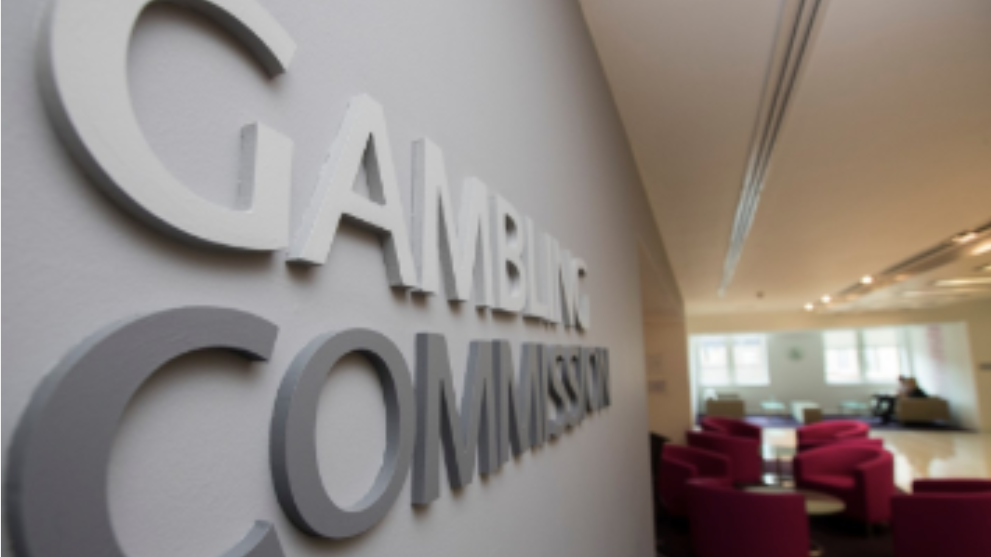 The UK Gambling Commission has apologised for a now deleted tweet that incorporated a GIF that had been criticised as inappropriate.
Posted on Twitter on Friday 9 December, ahead of England's World Cup game against France, the tweet, which directed viewers to its online register, advocated bettors placing wagers on the World Cup with licensed companies to "protect" themselves. 
However, the UKGC made the decision to include a GIF with children wearing national team facepaint prominently featured, and the tweet was subsequently viewed over 20,000 times.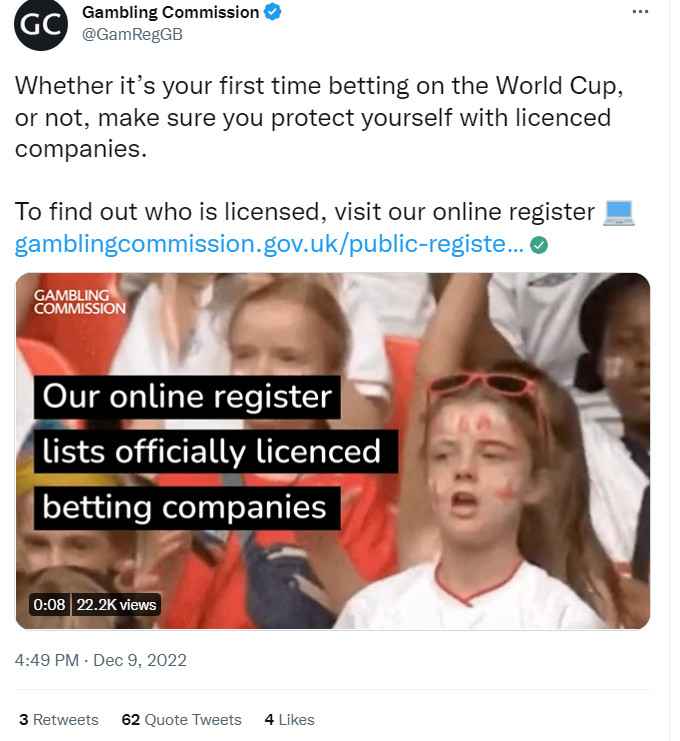 A UKGC statement issued in response read: "Throughout the World Cup we have been using social media to highlight how consumers can protect themselves when gambling online. In error one of those tweets featured a GIF of a child celebrating at a football game. 
"We realise this was an oversight and undermined an important consumer protection message. We apologise to anyone who may have been offended by unintended association and have now deleted the tweet."
The minimum legal age limit in Great Britain for gambling is 18, which applies to some types of arcades, all betting shops, bingo halls, casinos, race tracks and online gambling.
On the UKGC's safer gambling section of the site, it notes that any organisation offering gambling facilities in Britain must have procedures to prevent underage gambling – both online and physical.
In addition, it notes that all gambling websites regulated by the Commission must have up-to-date policies and procedures designed to prevent underage gambling.
This blunder by the UKGC comes after the Commission ordered Betway to pay a total of £408,915 in September after it discovered marketing material on the children's pages of West Ham United's website.
Found between April 14, 2020 and November 6 2021, enquiries undertaken by the regulator found that the operator's gambling logo, which linked to the website, was displayed on a webpage offering the opportunity to print a teddy bear for children to colour in.
The now deleted tweet comes at a time where links between the betting industry and young people are increasingly under the spotlight, with the topic a common area of discussion in the forever delayed white paper on the Gambling Act review. 
In particular, children's exposure to betting via sports marketing has been a cause of concern for many gambling reform advocates, many of whom have supported restricting television advertising and an end to betting shirt sponsorship deals.