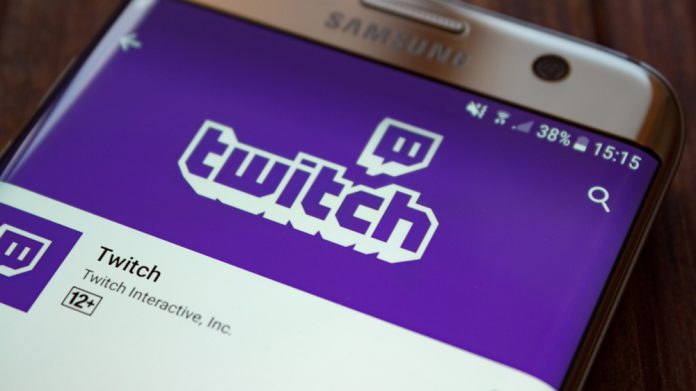 This year has seen some major changes within the streaming vertical, no more so after the well publicised terms and conditions changes from Twitch on online casino affiliation.
While some scrambled to understand and adjust accordingly to these amendments, Michael Pederson, CCO at Livespins, noted that Twitch's decision was something the firm "saw coming from a long way off" – adding that behaviour of some streamers had been "increasingly out of control" in the build-up to the ban. 
Speaking to CasinoBeats to reflect on the last 12 months, Pederson explained that Livespins was partly launched due to the "Wild West nature" of casino and slot streaming, and to provide a platform for operators, studios, and streamers to create and broadcast content responsibly.
He noted: "Because Livespins sits within the casino lobby, players are afforded all of the protections that operators must provide as part of their licence requirements.
"Since the ban, we've seen a surge in enquiries from operators and studios looking to partner with Livespins and we expect to carry that momentum throughout the coming 12 months."
Delving further into the studio's reaction to Twitch, Livespins explained that it was founded on the insight that a significant player segment "clearly loves" the slot streaming concept and the opportunity to engage with a community of like-minded individuals and watch authentic streamers.
This, according to Pedersen, hasn't gone away following the ban, and the CCO believes the popularity of casino streaming will only continue on its "meteoric rise". 
"Ultimately, we're on a mission to socially charge the online casino experience offered to players…"
"At Livespins, we want to help operators, studios and streamers leverage this tremendous potential, but with audiences and players properly protected at all times," added Livespins CCO.
"And what better way to ensure they're protected than by using the tools, systems and processes that licensed operators are required to have in place as part of their safe gaming standards.
"So long as streams take place within the casino lobby and via platforms such as Livespins, I don't see any need for the external regulation of streaming and streamers."
Looking into Livespins' key goal for 2022, Pedersen emphasised that the studio's main focus was onboarding a wide range of game providers to allow its streamers to access an array of content for their streams. Over the last 12 months, the firm inks alliances with more than 20 developers in the igaming sector, including Relax Gaming, Yggdrasil and iSoftbet, to name a few.
On the company's expansion this year, Pedersen added: "The game being played is such an important part of the stream as it provides the action that streamers interact with and, with Livespins, that audiences bet behind. 
"I don't see any need for the external regulation of streaming and streamers."
"Ultimately, we're on a mission to socially charge the online casino experience offered to players, and with these studios onboarded and deals signed with operators such as CasinoFriday, WynnBet and Campeon Gaming, we're well on our way to doing just that."
Reflecting on 2022 for the studio, Pedersen pinpointed that his highlights for the year were seeing Livespins come to life and for the players to tune into a stream, as well as interacting with the streamer and each other while utilising the platform for the very first time, – noting that this has set the firm up "nicely" for the year ahead.
He continued: "Ultimately, we've created an entirely new category of online casino play and in a short space of time, we've been able to generate major traction among operators, studios, streamers and, most importantly, players.
"This sets us up nicely for the coming 12 months during which we will roll-out more platform and product updates, onboard additional studios and go live with a growing roster of operators in markets around the world."
With 2022 being all about onboarding developers to its platform, Pederson revealed that 2023 will be shifting the focus to launching with operators in core global markets, with its eye on the fast growing North American igaming market.
Pedersen concluded: "US operators typically have bigger budgets to play around with, and this means they are able to bring in superstar brand ambassadors which opens up lots of unique opportunities when it comes to streaming and maximising the potential of the Livespins platform.
"It's going to be a breakthrough year for Livespins, so make sure you join us for the ride."