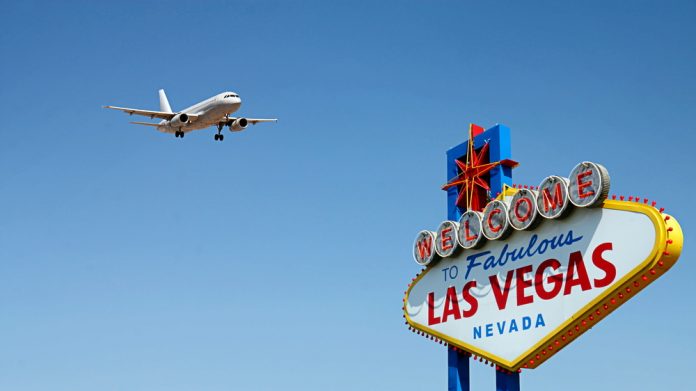 Hard Rock International has completed its acquisition of the Mirage, Las Vegas, from MGM Resorts, entering a triple-net lease agreement with Vici Properties to oversee the properties operations.
Upon receiving regulatory approval from the Nevada Gaming Commission, Hard Rock paid MGM $1.075bn to assume operational control of the Mirage Hotel & Casino from today.
The 3,004-room resort will continue to operate as the Mirage until Hard Rock's planned redevelopment is complete, with blueprints to add a guitar-shaped hotel tower adjacent to Las Vegas Blvd.
"Today, we'd like to officially welcome the 3,500 team members at The Mirage to the 45,000 global Hard Rock family and express our gratitude to the Nevada Gaming Control Board and the Nevada Gaming Commission for approving the gaming licence for us to operate The Mirage Hotel & Casino," stated Jim Allen, Chairman, Hard Rock International.
"We are excited to create an integrated resort on The Strip that will make this legendary entertainment community proud."
Securing a lease agreement with Vici Properties, Hard Rock will initially pay $90m in total annual rent. This has reduced Vici's annual base rent payments in its master lease with MGM Resorts International to $770m.
John Payne, President and Chief Operating Officer of Vici Properties, commented: "We are excited to host Hard Rock as they establish their presence on the Las Vegas Strip and believe their addition to the operator roster in Las Vegas further enhances the attractiveness of the market for consumers.
"This transaction has also allowed MGM Resorts to continue pursuing its long-term strategic objectives, demonstrating VICI's ability to successfully collaborate with partners."
The lease has an initial term of 25 years, with three 10-year tenant renewal options. Rent under the agreement will increase annually by two per cent with escalation of the greater of two per cent and CPI capped at three per cent, beginning in lease year 11.
Through its Partner Property Growth Fund, Vici may finance Hard Rock's planned redevelopment of the Sin City casino. Specific terms of the funding needed for this redevelopment remain under discussion.
In an interview with CasinoBeats, Vici CEO Edward Pitoniak reflected on the company's annual performance while predicting that Vegas will be "the busiest place on earth in 2023."