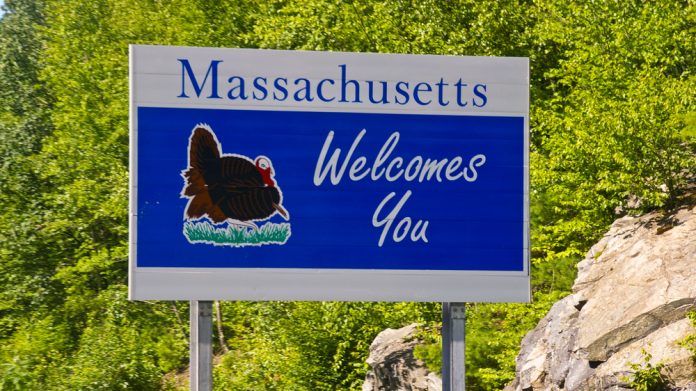 Penn Interactive has been deemed suitable to hold a licence in Massachusetts after the state's Gaming Commission voted unanimously to approve a temporary category three sports wagering operator permit, which will be tethered to Plainridge Park Casino.
The move follows several public meetings between all parties, however, a number of conditions have been imposed on the Barstool Sports, which PENN will take full control of next month, that must be met ahead of a potential entry into the region's digital ecosystem.
In handing down a "preliminarily suitable" finding, it has been deemed that the company must ensure that no one under the age of 21 is permitted entrance into any live Barstool College Football Show events, as well as providing the MGC with diversity goals.
Further conditions include providing updates on an Indiana violation and pending action in Illinois, and fully cooperating with an Investigations and Enforcement Bureau probe into Barstool branding.
This latter issue came under question earlier in the week, when Samantha Haggerty, Deputy Chief Compliance Officer and Regulatory Affairs Counsel, told the MGC that Penn and its interactive subsidiary would be revising its marketing choices.
"To further illustrate PENN and PI's commitment to responsible gaming practices, Penn will not use the term 'risk-free' in any retail or online sports wagering marketing materials targeting the Commonwealth of Massachusetts," she said.
"In fact, to demonstrate our commitment to responsible advertising and gaming, and after hearing the concerns of the MGC and those of other jurisdictions where we operate, the term 'risk-free' has been removed from all Penn gambling marketing materials."
The MGC, which will imminently commence an analysis of non-tethered platform that include the likes of Bally's, Betr, Betway DraftKings, FanDuel and PointsBet, hope to launch mobile sports wagering during March. 
Retail wagering will come first, with January 31 the target for regulators to debut the activity at Encore Boston Harbor, MGM Springfield, and Plainridge Park Casino.