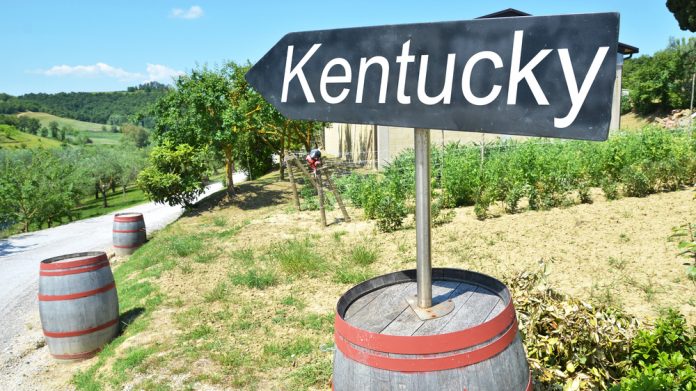 Kentucky has an "important opportunity" to adopt a legal, regulated sports betting market that will help fund " critical initiatives" and give constituents "what they want," according to Bill Miller, American Gaming Association President and CEO, in an open letter to members of the Senate.
The plea to the Bluegrass State comes amid a potential last minute scramble to nudge House Bill 551 over the line, with the Senate having the final two days of the session, which begin today (Wednesday 29 March), to act.
After having passed through the House of Representatives, a two-thirds majority, or 23 votes, is needed during the 48 hour period to trigger advancement to the desk of Governor Andy Beshear, who has repeatedly thrown his support behind a legalised ecosystem.
Miller has urged the state to join 36 states and the District of Columbia in adopting " legal, regulated options to safely engage in sports betting rather than continue to rely on illegal channels".
Adding that "legal sports betting enhances consumer protections and helps promote transparency while generating tax revenue for the state to invest in vital initiatives."
Furthermore, Miller cited that six of seven bordering states already boast legalised options, which he suggested leaves citizens having to travel to a neighbouring region or access illegal offerings.
To back up this point, Miller pointed to GeoComply data, which highlighted that more than 295,000 geolocation checks occurred in Kentucky during the opening weekend of the NCAA's March Madness tournament
Data tracked by the geolocation company suggested that 40 per cent of the checks were for Ohio sportsbooks, with a further 39 per cent seeking Indiana sports wagering options.
"All the attempts were blocked," Miller continued. "This consumer demand makes clear that the alternative to creating a legal marketplace is that Kentuckians will continue betting in the illegal market, with no consumer protections and no benefits generated for the state."
In addition to detailing estimates of a $64bn a year illegal industry, Miller noted a potential diversity of operators that would not only deliver multiple options for locals, but also eliminate the chances of creating a controlling monopoly.
This competitive environment would be created by the state authorising licensed horse tracks to partner with up to three online sports betting skins.
"A legal, regulated sports betting market provides consumers with a safe environment to responsibly wager, with operators using technology to track unusual betting patterns and protect game integrity, provide responsible gaming tools such as betting and time limit restrictions that users can impose, and age verification requirements to ensure minors are not placing wagers," Miller commented.