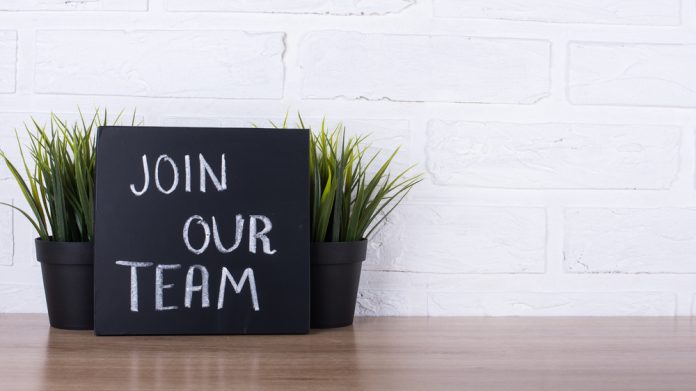 With comings and goings commonplace across the industry, Responsible Wagering Australia, Fanatics and SIS have moved to bolster their teams with key hires.
Pariplay
Dirk Camilleri has become the Vice President of Product at Pariplay as the NeoGames subsidiary swells its senior team further still following the recent addition of Alexandar Petrovich as VP of Operations.
Joining from Green Jade Games, where he held the role of Chief Product & Technology Officer, he will be responsible for maintaining the the roll-out of the supplier's aggregation platform in key regulated markets worldwide
"We are always looking to add excellent talent to our growing team, and Dirk definitely fits the bill," stated Adrian Bailey, Managing Director at Pariplay.
"We're confident he'll bring his expertise from both the B2B and B2C sides of the industry and look to push us to the next level."
Former Meta Director of Engineering Vadim Jelezniakov has been recruited by GeoComply to become the geolocation, fraud and risk solutions provider's Chief Technology Officer.
Following past spells at the likes of Google, Amazon, and the New York Times, in the role he will be responsible for driving the company's technology strategy, overseeing the development of new products and services and playing a key role in shaping the future of the company.
"We are thrilled to have Vadim join our team," said Anna Sainsbury, Co-Founder and CEO of GeoComply.
"With his impressive track record of innovation and leadership in the technology industry, I am very confident that he will help us continue to grow and stay ahead of the competition."
Booming Games
Booming Games has stressed that it is "very important for us to ensure that we hire experienced people" after disclosing a fresh pair of hires.
Firstly, Kaska Pysz has been named as a Product Owner, following three years working on gamification tools that aim to enhance players' experience.
Furthermore, Dorota Gruszka has become Marketing Manager, where she will be responsible for overseeing the relevant department and developing and deploying campaigns for driving awareness of the studio and its slots among operators in markets around the world.
This includes ownership of brand strategies, press announcements, media partnerships, promotional programmes and the studio's social media presence.
Frederik Nielsen, Chief Commercial Office at Booming Games, stated: "I am thrilled to welcome Kaska and Dorota to Booming Games. They have already fit in with our culture and teams, and their experience in the industry will be highly beneficial in our upcoming projects.
"Our recent hiring spree has seen us bring many talented individuals on board, and I really look forward to working with them all."
Fanatics
Fanatics Betting & Gaming has confirmed the appointment of Hank Couture as Chief Operating Officer as the group seeks to build a presence in the US sports betting market.
In his new role, Couture will act as a member of the FBG executive team and will be responsible for developing strategies across operations for the Fanatics Sportsbook venture. He will report to CEO Matt King.
"We are excited to add Hank to our leadership team as COO," explained CEO King.
"Hank's experience in building one of the largest marketplaces in the US is exactly the type of person we are looking for at Fanatics Betting and Gaming, and as our new COO, his impressive track record of success will provide us with valuable insight as we build a sportsbook that is easy to use, trustworthy and more rewarding for sports fans."
Responsible Wagering Australia
Independent standards body Responsible Wagering Australia has confirmed the appointment of Kai Cantwell as CEO.
A seasoned federal officer, Cantwell will begin his leadership tenure of the RWA on 17 April, taking charge of the independent organisation, which represents Australia's licensed online betting industry.
In the position, he will focus on fostering responsible gambling and advocating for heightened standards to meet new demands across Australian states.
"I am honoured to collaborate with RWA members, sports and racing organisations, and governments at all levels to ensure the right balance is struck between protections, regulations, and freedoms," he commented.
SIS
SIS has made two new hires for its growing esports division, appointing Jacob Howard and Aaron St Pierre as Esports Product Manager and Trading Manager, respectively.
A long-standing division of SIS' business, the firm's Competitive Gaming esports segment has been enhanced and rolled out internationally over the past two years, having made market entry in South American markets and the US in 2022.
The two new hires have been brought onboard to contribute their experience of gaming and esports betting to build up Competitive Gaming's 'considerable footprint' in the US, where it has launched in New Jersey and Colorado.
Adam Conway, Head of Esports & Competitive Gaming, said: "We are delighted to welcome Jacob and Aaron to SIS. Their knowledge and skills will only strengthen our Competitive Gaming offering as we continue to make positive strides with our industry leading product.
"This is a hugely exciting time for SIS, and to make such key hires is a testament to the company and our continued success in creating engaging esports betting opportunities for our partners and bettors alike."