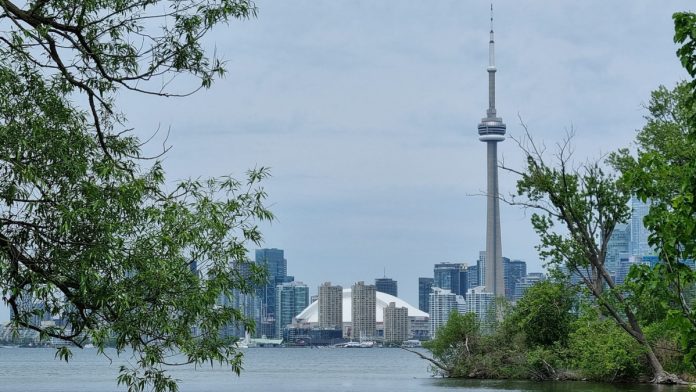 A collection of operators have basked in the delight of a first year of an open Ontarian igaming market as an array of reports mark the region's anniversary.
Flutter, bet365, Rush Street Interactive and PENN Interactive are among those to have reflected on a maiden 12 months as iGaming Ontario marked the milestone with key figures and player trends.
The subsidiary of the Alcohol and Gaming Commission of Ontario revealed that the province delivered $46.5bn in total wagers and approximately $1.4bn in total gaming revenue.
Benjie Levy, President and COO of theScore and Head of PENN Interactive, noted that the region had "distinguished itself" and delivered "widespread benefits," while a bet365 spokesperson voiced enthusiasm at raising standards further still as the market develops further.
Elsewhere, George Sweny, Vice President of Regulatory Affairs at Flutter, noted pride at the establishment of "a regulated and competitive igaming market," and Bruce Caughill, MD of Canada at RSI said that the operator "enjoyed a positive and receptive response from customers".
Upon the one-year anniversary being reached yesterday (April 4), in excess of 1.6 million active player accounts have been registered, with 45 operators currently live.
"Ontario's igaming market has displaced the pre-existing unregulated market and made Ontario a recognised leader internationally in this industry since its launch in April 2022. We are truly proud of this strong, responsible, competitive online gaming model," said Attorney General Doug Downey.
"Since Ontario opened the market we have seen new investment, job creation, and captured revenue that used to leave the province"


Dave Forestell, Chair of iGaming Ontario
"I want to especially commend the strong leadership of Executive Director Martha Otton, Board Chair Dave Forestell and the rest of the team at iGaming Ontario for helping us transform Ontario into a global leader in the sector."
Delving into the figure a little further, iGaming Ontario statistics highlight that the monthly spend per active player account over the last year stands in the region of $70.
In addition, an Ipsos survey conducted on behalf of the AGCO reveals that around 85 per cent of respondents who gambled online in Ontario over the past three months gambled on regulated sites.
"This is a significant shift from the estimated 70 per cent of online gambling that occurred on unregulated sites before the launch of the market," it was stated.
Within online casino, slots (48 per cent) were the most popular segment, ahead of live casino offerings (32 per cent) and computer-based table games (19 per cent).
The most popular sport to bet on was basketball at 28 per cent, followed by soccer at 15 per cent, football's 14 per cent, hockey at nine per cent and the eight per cent tracked by baseball.
"Today's numbers demonstrate that Ontario has one of the best online gaming markets in the world," added Dave Forestell, Chair of iGaming Ontario.
"Since Ontario opened the market we have seen new investment, job creation, and captured revenue that used to leave the province. Ontario is well on its way to becoming the best gaming jurisdiction in the world."