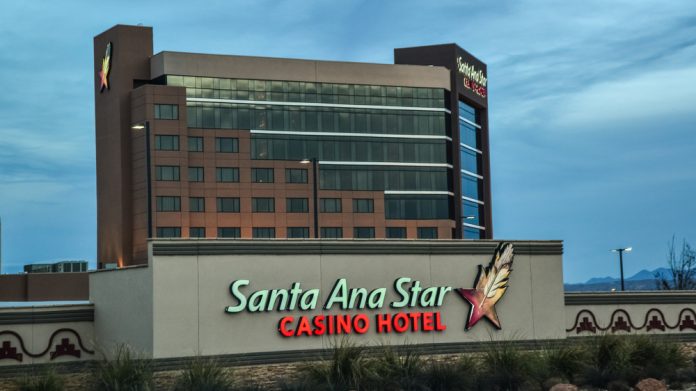 International Game Technology has made its maiden move into New Mexico courtesy of a partnership with the Pueblo of Santa Ana Tribe.
This has seen the group enter into a multi-year agreement to power sports betting at the tribe's Santa Ana Star Casino Hotel in Santa Ana Pueblo.
Under the terms of the agreement, the company is to supply its IGT PlaySports platform, which is deployed at more than 80 gaming venues across the US and Canada.
In addition, Santa Ana will gain self-service betting kiosks and trading advisory services, which will replace a competitor's technology and services. In 2018, USBookmaking teamed-up with the property to power its sports wagering services.
"Santa Ana Star Casino Hotel knew that adding sports betting would enhance the gaming experiences available to its patrons when it opened its sportsbook several years ago and we are thrilled that the tribe has decided to upgrade its offering by partnering with IGT," noted Joe Asher, IGT President of Sports Betting. 
"IGT is committed to leveraging our vast experience powering sports betting at tribal casinos and our world-class betting products and services to help Santa Ana Star Casino Hotel achieve maximum sportsbook growth."
The Santa Ana Star Casino Hotel boasts 204 rooms, as well as a gaming area that comprises over 1,600 slot machines and table games.
"IGT offers a scalable and reliable turnkey sports betting solution that Santa Ana Star Casino Hotel deployed to elevate the performance and appeal of our sportsbook," said John Cirrincione, Santa Ana Star Casino Hotel CEO. 
"IGT's partnership and proven PlaySports platform enable us to provide our casino patrons with premium sports betting options."