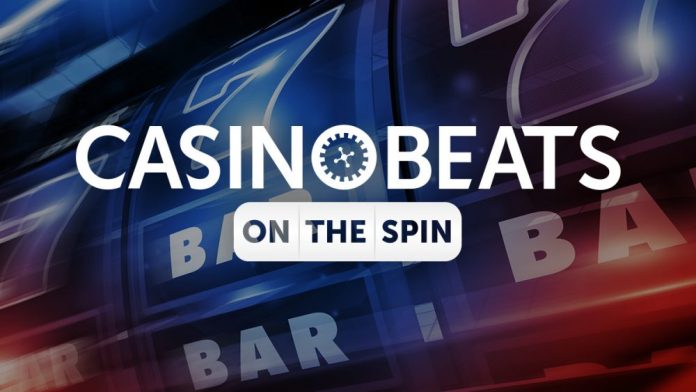 Another week has flown by and an abundance of slot titles have hit the CasinoBeats inbox. Put your feet up as we guide you through a selection of new releases, including Yggdrasil's fishing foray, Relax Gaming's perilous prison escape, NetEnt's zombified taco truck and more.
Nice Catch DoubleMax – Yggdrasil
Yggdrasil has tapped into the popular fishing side of slot titles with this angling slot title, which uses a 5×3 reel board and 243-ways to win, offering a maximum win of up to x23,9772 the player's bet. The game has high volatility with an RTP of 96.1 per cent.
Stuart McCarthy, Head of Product & Programs at Yggdrasil, stated: "Fishing-themed games remain immensely popular with players and we're delighted to launch our latest underwater adventure which is reinforced by our spectacular GEM, DoubleMax.
"With money collect features, lucrative bonus rounds, and a host of features, Nice Catch DoubleMax is sure to net some big wins for players!"
Fish symbols depict the high value symbols, providing between x0.4 and x1 the player's bet.
These fish symbols will also appear with monetary values separate from their payline value, which can be provided to the player if a fisherman symbol drops into the fifth reel on the same spin.
In addition, fishing boat scatters are available on all reels, triggering eight, 11 or 14 free spins if three, four or five scatters land on the same spin respectively.
Payline fish symbols wins can be enhanced throughout both the base and bonus game modes by the Doublemax mechanic. With this feature, multipliers sit above the reels, applying themselves to any fish symbol payline wins.
These multipliers start as x1, x2, x4, x8 and x16, but can be doubled in the bonus game mode if a fisherman symbol appears, resulting in multipliers of x2, x4, x8, x16 or x32.
Each fisherman symbol that drops in the bonus game mode will award one additional free spin.
Mega Heist – Relax Gaming
Prepare to break out of the prison walls and plan for a robbery as Relax Gaming presents a 5×4 reel slot with 178-ways to win and a maximum win of up to x15,000 the player's bet. The slot is highly volatile with an RTP of 96.19 per cent.
Shelley Hannah, Director of Casino Products at Relax Gaming, commented: "This title is packed with the adventure and mischief we know our players love. With exciting features, immersive environments, and captivating characters, Mega Heist has a lot in store for our volatility-loving audience."
Bonus siren scatters can drop into play, triggering the escape bonus game mode if two land on the same spin, or the mega heist bonus game mode if three, four or five scatters land at once.
In the escape bonus feature, players are taken to an empty 5×4 reel set. On this board, up to four robbers will appear in the first reel as they take one step at a time to make it to the fifth reel.
As these robbers attempt to make it across the board, prison guards appear randomly above the reels, appearing in different positions as each robber takes one step towards the fifth reel.
If a prison guard appears above a robber, the robber will be 'busted' and taken out of the game. Each robber appears with either a multiplier prize or a scatter symbol, which are to be awarded to the player when the respective robber makes it to the final fifth reel, evading the prison guards above them.
When a robber makes it to the fifth reel displaying a scatter symbol, this scatter will be added to the initial two scatters, triggering the mega heist bonus.
This bonus game mode works similarly, but up to 30 robbers can appear, depending on how many scatters triggered the feature. Landing three, four or five scatters on the same spin will provide 10, 15 or 30 robbers respectively.
As the robbers try to make it across this new reel set, enhancing symbols can appear between them and the fifth reel to boost each robber's prize in the feature when they pass by the symbol.
These enhancing symbols include multipliers that are applied to the robber's prize, plus robber symbols that add between one and five robbers to the feature and disguise symbols that allow robbers to evade all prison guards.
Additionally, a motorcycle symbol that takes up to two robbers on that row straight to the end zone can drop into play, as well as bus symbols that take up to eight robbers on the same row and reel to the fifth reel.
Taco Fury XXXtreme – NetEnt
NetEnt has players queuing up for a feeding frenzy in an apocalyptic wasteland with a 5×3 reel slot that has nine-paylines and a bonus horizontal feature reel. The game has an RTP of 96.05 per cent.
Throughout the base game, an additional horizontal reel sits above the second, third and fourth reels.
Three special wild symbols can appear in this extra reel, and if a wild symbol appears in the main game grid below it then the wilds will activate their respective features, known as wild explosions.
Firstly, a wild symbol with horizontal-facing arrows can appear in the extra reel, representing a wild row feature. If this is activated by a wild underneath it, then additional wild symbols will be placed onto the spaces to the left and right of the symbol on the same row.
Additionally, a wild with vertical-facing arrows can appear, causing the triggering wild underneath it to add wilds onto the spaces above and below it on the same reel.
Wild symbols can also appear with a bunch of five arrows in the extra horizontal reel. This causes the triggering wild symbols to upgrade and reveal a multiplier, which will be applied to any wins that they contribute to, before placing wilds on two to three spaces on the grid.
These wilds can gain multipliers of x2, x3 or x5, depending on how many wilds have been placed over a square that already had a wild symbol displayed.
Each of these features will always result in a free respin in which all wild symbols stay sticky in their places.
Mayan Stackways – Hacksaw Gaming
Venture deep into the jungle as Hacksaw Gaming introduces players to the Stackways mechanic on a 5×4 reel slot with up to 100,000 ways to win and a maximum win of up to x10,000. This slot has an RTP of 96.23 per cent with medium-high volatility.
To introduce the studio's new Stackways mechanic, special red stack symbols can appear on the reels, displaying a number between two and 10.
These symbols will then expand to fill their respective reels with identical symbols that correspond to adjacent reels to create winning formations, adding between two and 10 symbols to its reel, depending on the number it displays.
The stacked symbol is chosen depending on the symbols around the reel on which the Stackways is featured on, with it choosing the symbol which would create the most ways to win.
Furthermore, gold skull scatters can drop into play, triggering 10 free spins if three land at once or the Mayan gold feature if four land on the same spin. In these spins, there is a higher chance of landing Stackways symbols.
In the Mayan gold bonus game mode, players are taken to an empty reel set where bronze, silver and gold coins can appear on the reels, each displaying monetary values.
Bronze coins can appear with values between x1 and x5 the player's bet, while silver coins can appear with x10, x15 or x20 and gold coins drop in displaying values between x25 and x1,000.
When coins land on the board, they will attribute their values to a meter above their columns.
Multipliers can drop into play during this game mode, multiplying the column value by either x2, x3, x4 or x5.
Stackways symbols also drop into play, and are key for the game mode. When these symbols drop into play, they reveal a value between two and 10 and then expand across the reel to fill the reel with between two and 10 coins displaying the column's total value.
When this occurs, these enhanced reels will lock into place and can no longer spin to reveal new coins.
The game mode ends when Stackways symbols have been activated in every reel. Once this occurs, the player will receive the accumulated value of all coins across the locked Stackways reels.
La Mafia Heist – Wizard Games
Adding another heist-themed slot release to this selection, Wizard Games has showcased a 5×3 reel slot with 40-paylines and a maximum win of up to x3,072 the player's bet. This slot has medium volatility with an RTP range of 88.17, 94.15 and 96.35 per cent.
Simon Jagdhar, Director of Games Studio at Wizard Games, stated: "We're thrilled to be bringing players on a fast-paced adventure with La Mafia Heist, our latest release with plenty of ways to take home the gold.
"Features including the Vault Free Spins round and the Gold Reserve bonus add to the excitement of this title, and we're confident players will love jumping into the action!"
On random base game spins, the middle three reels can merge to reveal one 3×3-sized high value character symbol and increase the spin's win potential.
This merged reels feature is active throughout the entirety of the free spins feature. However, all symbols, other than wilds, can appear as a large 3×3 symbol in the free spins.
If the bank vault scatter appears as a 3×3 symbol, three extra spins will be provided.
Additionally, gold bar symbols can appear displaying monetary values that can be won in the gold reserve game mode, which is activated by landing six or more gold bar symbols on the same spin.
These gold symbols can appear displaying either cash prize values, between x0.8 and x100 the player's stake, or jackpot values of minor (x250), major (x500) or mega (x1,000).
In the bonus game mode, players are taken to an empty reel set where only gold bars can drop into play. Three spins are awarded, with each gold symbol that drops in resetting the number of spins to three.
All cash and jackpot prizes present on the reels when all spins have been played out will be awarded to the player.