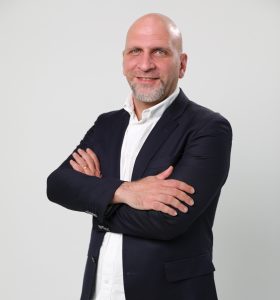 The last few months have been jam-packed with new content and product upgrades for Pascal Gaming. With more than 30 new games launched already, plus the addition of two new product lines, this year will undoubtedly be one of the studio's busiest to date.
Ahead of this month's CasinoBeats Summit, we spoke with Aram Khachatryan – Head of Business Development at Pascal Gaming – to discuss the game studio's growth over the past two years including the revamp of two of its flagship products.
CasinoBeats: First of all, can you give us an introduction to yourself and your role at Pascal Gaming?
AK: I am Head of Business Development at a creative, dynamically developing and successful game studio that has a vision of creating next gen games with creativity and fun, to be able to attract new generations of players with fresh, innovative and unique content. Our business is doing very well so far!
CasinoBeats: We're a few months into 2023 now, and it seems to have been a busy start to the year for Pascal! What have been some of the highlights so far?
AK: The start of the year for us has been no less dynamic as the ending of the last year. Pascal Gaming has launched two all new product lines – virtual sports and crypto games, in addition to new game launches, as well as enhancements to our game portfolio with more than 30 games just in 2023!
We have just launched new slot games, a string of lottery and bingo products, as well as new poker and of course, our main dish – crash games. The largest achievement in 2023 however is one-of-a-kind web-based cashier retail solution by Pascal Gaming, with unique content of wheel and crash games with provable fairness for the land-based. This is one of the best products available in the market.
CasinoBeats: You've recently carried some upgrades to your products, with new features added to Non-stop Match and Lucky Lotto, as well as a redesign of Monti. How do these new additions and transformations reflect demands that you are seeing from partners?
AK: Adding new features is important to ensure steady growth throughout a span of time. We added the cashback features to relatively young games of Lucky Lotto and Non-stop Match to engage more players and retain the main player base.
The game Monti is a best-selling title of ours, and renovation in design reflects the need to follow the user experience-based design approach, making the game look more up to the task. The rules are simple – games should evolve to stay competitive at any platform.
CasinoBeats: Will we see Pascal Gaming continue to upgrade its existing portfolio of titles, or can we also expect some new games over the coming months?
AK: Our product roadmap is quite intensive this year. We keep expanding our lottery line with more products customised for specific markets, like LatAm and Africa, as well as create more localised content for our largest partners.
This year, we are fully oriented on expansion of our portfolio, although we plan to redesign some of our ready games, left on shelf, with an aim to relaunch them in the best time and most suitable market.
One of such games is "the Game of Animals", which has proved to be very popular in LatAm. By all means, our industry will be able to enjoy more crash games, slots and a lot of cool stuff, we will never stop creating and experimenting!
CasinoBeats: What can we expect from Pascal Gaming over the coming two to three years? Do you have any big announcements in the pipeline?
AK: Pascal Gaming has been established with long-term intentions, based on a very strong foundation of a capable team with decades of experience onboard. Our current product and business growth dynamics is quite promising, which is fueling the company's evolution in the direction of a gaming services provider along the whole vertical.
Business successes during the recent two years helps us pave this roadmap, shaped to cover many new trendy segments of the industry, including innovations in areas of block-chain, retail and online. In our genuine view, such big announcements will not keep our audience waiting long.