The phrase 'innovation' has been bandied around so much in recent years that some studios now refuse to use the term considering it to have lost its impact. But rather than simply using a different adjective and carrying on doing the same thing, what else can be done to achieve real differentiation in slot provision?
In the first of a two-part roundtable discussion, CasinoBeats spoke with Blueprint Gaming's Charlie Jacka, Light and Wonder's Rob Proctor, Greentube's Michael Bauer and Realistic Games' Jaana Repo to find out whether the igaming industry is truly innovating, or whether 'innovation' is simply an overused buzzword.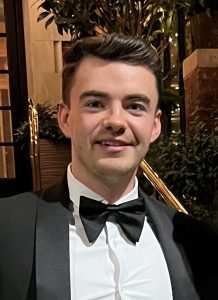 Charlie Jacka, Blueprint Gaming's Head of Product: It's understandable where people are coming from when they say this because, on the one hand, we operate in an extremely crowded marketplace and in that people make the most of what is popular. Look beyond surface level however and there are a whole host of elements that are constantly being refreshed.
Beyond the subtle tweaks, there's also several projects that we have in development that we can't talk about at the moment, new products, mechanics and features that haven't been seen in the market before that we have confidence in – our recent Build a Bonus being a recent example we can talk about.
There are developers, including ourselves, that know the value in taking a proven, existing brand or theme, moving it on 10% and having a lot of success with it. You see that across the board from the triple-A studios and beyond – and I don't think there's anything wrong with that.
If you take something like our Fishin' Frenzy and advance it slightly, the casual observer might think this is just another Fishin' Frenzy. But if you just even slightly change your free spins round, that's a whole new game to a player and I don't think games need to be moved on drastically for them to be a whole new thing as far as the player's concerned.
You can achieve a remarkable impact with marginal but carefully considered changes – even a slight tweak of a maths profile can result in a game feeling like a whole different experience to the player. So it's not about wholesale change just for the sake of it. Sometimes that's required and it's successful but certainly not each and every time.
There are a lot of providers who are definitely still innovating, creating and doing great things in slots and we've certainly got several projects in the pipeline which we're excited to release – there's nothing quite like it in the market – so yes, innovation is most certainly alive and kicking.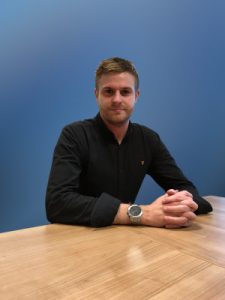 Rob Proctor, VP Game Development, Light & Wonder: For Light & Wonder, innovation is so much more than simply developing a new feature or mechanic.
It is about creating meaningful content that meets player preferences in specific markets.
Over the years, we have come to realise that there's no one-size-fits-all approach to content creation and as a result have altered the way we plan our roadmaps. We've conducted thousands of hours of research, taking a deep dive into the statistics at a granular level as well as taking onboard operator feedback to understand exactly what it is that players want in any given location.
One area in which we feel we're pushing innovative boundaries is with our new Wonder 500 product. This new type of slot has been created to meet the needs of the ever-changing UK market. Wonder 500 titles are modified versions of our proven first-party hits that feature a maximum stake of £2 and a maximum win of 500x.
These modifications mean that we can offer exciting, bonus-led gameplay that engages casual players while still ensuring responsible gambling is at the heart of our offering.
It is a unique solution in the market and one that addresses the potential for reduced maximum online staking in the UK. In my eyes, that's what I'd consider real innovation and differentiation in slot provision.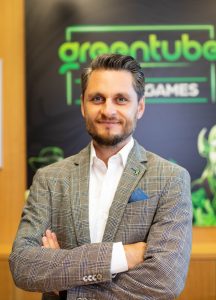 Michael Bauer, CFO/CGO at Greentube: If you take the example of the video games industry, which is estimated to be worth US$300bn, few would argue there is no innovation within that space. While the quality of animation, sound and overall presentation has improved hugely in recent years, many game genres – platformers, RPGs and first-person shooting games, for example – have existed for forty years or more.
Slot provision is similar, in that most studios tend to use familiar themes and mechanics to draw players in while incorporating new twists within an ever-improved audio-visual experience that enhances the game.
As far as we are concerned at Greentube, this marriage of an approachable theme and a fresh playing experience is epitomised within our latest release, Diamond Tales™: The Little Mermaid. As with other games in the series, players progress through various chapters by collecting special symbols, reflecting the story-based theme. Featuring the Diamond Tales™ Feature in which Pearl and Gold Diamond Hearts act to add together and multiply wins, the base game is also elevated through a Snap Drop feature with free re-spins.
We believe we have evolved the fairy tale theme, providing excitement on every spin to help draw in players. Innovation is definitely present within online slots, but it is important not to alienate an audience before delivering those new gameplay elements.
Jaana Repo, Senior Account Manager, Realistic Games: Innovation is a word that has been unfortunately diluted by its over-abundant use within the igaming industry to describe content and launches when often it perhaps isn't deserving of the title. However, there is no better synonym to portray our recent hit games, which have received both critical and commercial success because of the way they have evolved themes, mechanics and gameplay features to exceed players' needs. 
Our next slot, Catch 22, epitomises our stance on innovation, delivering players a title that, whilst aesthetically familiar, has mechanics that push the boundaries of more generic fishing titles. It introduces a feature where infinite spins can be triggered and a way to transform all symbols on the gameboard into instant prize-winning fish. Here, we took the popular premise of a fish-themed game and added our Realistic twist to the mix to create a pioneering reimagining of what a title using this theme can be.
Design-wise, we also explore themes that are often overlooked or underutilised. Chilli Master for example saw us create a slot built around Mexican food with chilli, burritos and tacos making up some of the highest-paying symbols. We could have left the inspiration of the slot there, but we, of course, wanted to take it one step further with the background also depicting a bustling Mexican market and the foreground being adorned either side by Cactus, fiery street art and plates and cutlery to present a fully realised world for players to be immersed in.
Likewise, one of our hit games last year, Book of Charms revolutionised bonus mechanics that players may already be accustomed to by blending two features allowing players to trigger one of the two bonuses whilst playing the free spins of the other.
Innovation may be a term that is overused but it also perfectly encapsulates the path we are forging for ourselves at Realistic Games. We have moved on from titles that some may remember us for creating, now crafting more contemporary hits with a focus on game-altering mechanics, engaging themes and mechanical ingenuity that we are proud to describe as innovative.