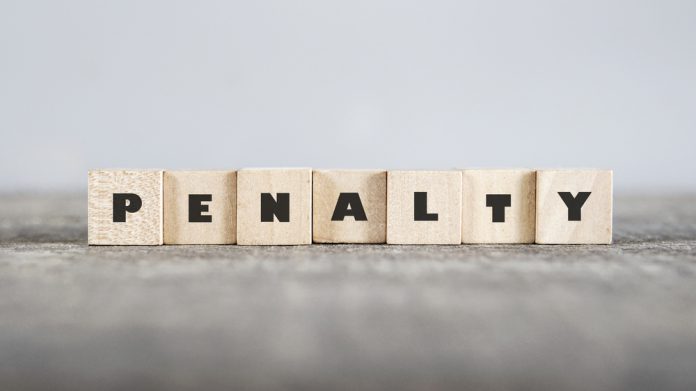 Entain is expecting to receive "a substantial financial penalty which is yet to be determined" as a result of an ongoing HM Revenue & Customs investigation into the group's former Turkish business.
The company initially received a production order from HMRC on November 28, 2019, which required the provision of information relating to the online betting and gaming entity in question, which it held from 2011 to 2017.
However, despite believing that this was directed towards payments processes of third party suppliers, this scope was widened on July 21, 2020, to examine potential corporate offending.
Offering an update regarding the ongoing inquiry, the operator noted that it is in deferred prosecution agreement negotiations with the Crown Prosecution Service, and is working towards achieving a resolution of the inspection.
In regard to the ongoing review of the-then GVC Holdings' former Turkey-facing business, the firm acknowledged that "historical misconduct involving former third party suppliers and former employees of the group may have occurred".  
Barry Gibson, Chair of Entain, commented: "We are keen to achieve a resolution to what is an historical issue relating principally to a business that was sold by the group nearly six years ago.
"Entain has been through a period of extraordinary transformation since then, and has taken decisive action to be a best-in-class, responsible operator with outstanding corporate governance.
"The board and leadership teams have been overhauled, 100 per cent of our revenue is now from regulated or regulating markets, and our business model, strategy and culture have been reviewed, analysed, and stress-tested. We will continue to work closely with both the CPS and HMRC to ensure that this matter can be concluded as soon as is practical."
Entain, which offloaded the assets in question over five and a half years ago in order to fulfil requirements regarding the impending takeover of Ladbrokes Coral, noted that the aforementioned sanction, of an unknown size, is the "likely" outcome.
The sale off the wholly owned subsidiary, Headlong, was finalised in early November 2017, to Ropso Malta for performance related earn-out consideration of up to a maximum amount of €150m in cash. This was receivable on a monthly basis across a five year period.
A statement issued by the company read: "Whilst prosecution of a group entity or entities, which may defend the action successfully or be convicted, remains a possibility, the group is seeking to conclude DPA negotiations with the CPS. Negotiations remain ongoing and any resolution would be subject to judicial approval.
"While the company cannot say at this stage what the consequences of the investigation will be, it is likely that they will include a substantial financial penalty which is yet to be determined. The company cannot identify reliably at this stage the size of any financial penalty.
"Since the investigation first commenced, the group has undertaken a comprehensive review of anti-bribery policies and procedures and has taken action to strengthen its wider compliance programme and related controls.
"Whilst the discussions with the CPS remain ongoing, the board is content with progress to date and looks forward to pursuing an orderly conclusion to this matter."
The offences under investigation include, but are not limited to, section 7 of the Bribery Act 2010.
This states, among other things, that organisations must have "adequate procedures" in place to prevent associated persons bribing others to retain business or gain an advantage.
"The group continues to co-operate fully with HMRC and the CPS," the statement ended. "It is not possible at this stage to say how the investigation into the company will conclude."