It's the age-old conundrum and a topic that was heard being discussed more than once at the recent industry gathering at CasinoBeats Malta. Is there any innovation left in slot development and who is breaking the copycat, reskin mould to truly innovate in a hugely congested sector?
In the second of a two-part roundtable discussion, CasinoBeats spoke with Wizard Games' Mert Mazmanci, RubyPlay's Dr Eyal Loz, Kalamba Games' Piotr Simon, Thunderkick's Mike Collins and Pawel Piotrowski from Nailed It! to discuss whether there is more room for innovation within the slots sector and what more developers can do to create games that stand out from the crowd.
Mert Mazmanci, Game Producer at Wizard Games: At Wizard Games we obsessively focus on player behaviours. As game developers, we are constantly engaged in a quest to capture the zeitgeist in terms of what appeals most and we do this through the examination of data to find out what is and isn't performing well and identify key trends around themes and math models, which we can then implement at the game development stage. This makes our process iterative rather than innovative, until we find something so successful it births a wave of copy-cats at which point, maybe we can celebrate an innovation!
Whilst it's also very important to conduct fulsome competitor and market analyses, the producer's imagination is the key aspect and it's vital that they add their heart into a game. If you can capture a feeling or trigger a strong emotion, then you can connect with players. Analytics are very important, but games must have a certain level of passion within them to be successful, otherwise, they won't hold the attention.
We developed and implemented DigiDrop and LayerWays recently and we were intrigued to find out what the player reaction would be. After seeing that it was positive, we tweaked both mechanics and have paired them with new ones as well, on other titles on our upcoming roadmap. Not every new mechanic will be a hit so it's vital that as developers, we take care to examine how players experienced them so that we can provide for them better in the future.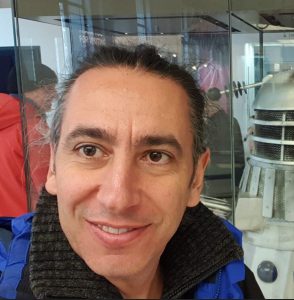 Dr Eyal Loz, CPO of RubyPlay: In 1889 Charles Holland Duell, the commissioner of the US Patent Office suggested scaling down the commission's operation. "Everything that can be invented has been invented!". Six years later, the modern slot machine 'Liberty Bell' was invented by Charles Fey. In hindsight, we know which Charles was right…
Since then, slot machines haven't changed much – there are reels that spin and combinations that win, or have they?
Generation after generation, players discovered the engaging and immersive excitement these games bring, using the available technology, and how these games have evolved over time. Each decade brought some breakthrough mechanic or feature that quickly became the new design standard.
There is very little incentive for content producers to innovate because slot games are very top-heavy – the most successful 1% of games bring 50% of global revenue. With thousands of games released annually; the odds are that most innovation budget is a sunk cost. The one thing any industry veteran will tell you, however, is that making slots was never easy or always innovative!
I believe the most promising direction is simplifying complex slot experiences to make them more accessible to younger players, properly utilizing the available technology and some imagination.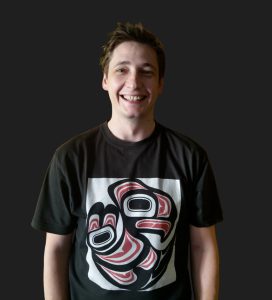 Piotr Simon, Product Owner, Kalamba Games: As an industry, we have undoubtedly reached a point of saturation over the last few years. As the gaming content market becomes ever more crowded, it becomes extremely difficult to generate awareness and positioning for new titles, no matter how distinctive a developer's 'voice' and brand might be. In my view, there's plenty of differentiation – the challenge is more about exposure!
But of course, as everyone does, we're still always trying to innovate and what should guide us towards "real" innovation is to recognise that slots are not just about spinning reels and matching symbols. They can now be pretty sophisticated slices of entertainment, with plenty of advanced features such as bonus games, progressive jackpots, and even totally different formats such as crash games like our forthcoming release, Deep Rush.
Going forward, the key to innovation is to think like an entertainment brand, rather than a software developer. This approach opens up many more avenues for developers to explore – certainly themes, narrative, licensing and game format opportunities spring to mind the most immediately. Thinking perhaps more "traditionally" there is AI and being data-driven to consider and leverage too.
Another area of innovation is, of course in our DNA at Kalamba – the integration of social gaming elements into slots. Social gaming is all about connecting players and creating a community, and igaming is ideally suited to this. Features we're developing at Kalamba such as shared jackpots, leaderboards, and in-game messaging will naturally enhance the overall gaming experience.
There is still very much the chance to innovate in slots, and we're more determined than ever to create truly unique gaming experiences. By pushing the boundaries of what is possible with AI, integrating social gaming elements, and tapping into popular culture, we're very confident that we can differentiate ourselves and create games that really stand out from the competition!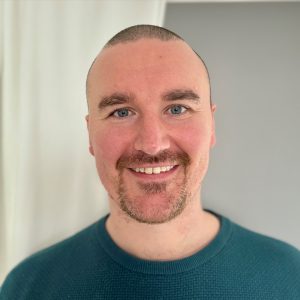 Mike Collins, Game Product Owner at Thunderkick: There is always room for innovation in slot development. However, it isn't easy to find a combination of layouts, mechanics and features that hasn't already been done before. Often, when I think we've landed on a truly unique concept for a new release, we'll research and examine the industry to find that the idea has already been executed in one way or another.
Although that is a disappointing feeling, it drives us to apply these unique ideas in a slightly different way. For instance, our new game, Sword of Shoguns, features the ever-popular expanding symbol feature but on a layout with variable reel height configurations.
Of course, there are always opportunities to go even crazier and more experimental when it comes to creating slots. Although that sounds fun on paper, it's sometimes difficult to translate those outside-the-box ideas into a slot game that actually feels fun, which is one of our key objectives. You have to balance ingenuity with practicality. Off-the-wall stuff is great, but only if it has mass appeal to make it commercially viable.
It might take a considerable amount of time before we see another truly innovative, industry-shifting mechanic make its debut, but I'm sure every provider out there is on the lookout for the next big thing – us at Thunderkick included!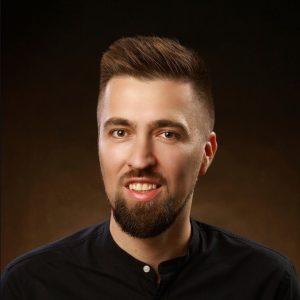 Pawel Piotrowski Co-Founder, Nailed It!: In a saturated market such as ours, real USPs can be achieved through the development of new features and mechanics. In my view, simple aesthetic changes to titles that are then described as 'innovative' have cheapened the word. These games never push the boundaries of the sector. But if we're fed up with the wording, players are equally becoming disenchanted with some of the products we as an industry are producing – and that is where the rubber hits the road.
Delivering new ideas that offer contemporary mechanics encapsulates innovation whilst capturing players' attention and retaining them on operator platforms. Nailed It! delivers our take on innovation by disrupting industry norms and producing revolutionary features, encapsulated best in our forthcoming release Rome Supermatch, which will be the first in a series of Supermatch titles that we are currently developing.
The feature offers numerous ways to evolve its core gameplay and integrate already successful mechanics from traditional slots, whilst being malleable enough to provide all new styles of play that may not work in a more conventional format.
The Supermatch mechanic requires three or more symbols to be matched across a row to trigger a cascade. This adds another row of symbols to the reels where any additional matched icon will again trigger another cascade, building a tower of symbols across the matrix. As the tower climbs, the wins increase and provide a crescendo of excitement with multiple features such as respins, multipliers, spreading wilds and mega respins being unlocked at various intervals.
This mechanical ingenuity is what sets us apart from the competition and offers both players and operators revolutionary mechanics to learn and enjoy. Rome Supermatch is the first of many inventive, original titles we are set to launch throughout the year. Whilst many shy away from using the word innovative we embrace it as a core component of our game development ethos.