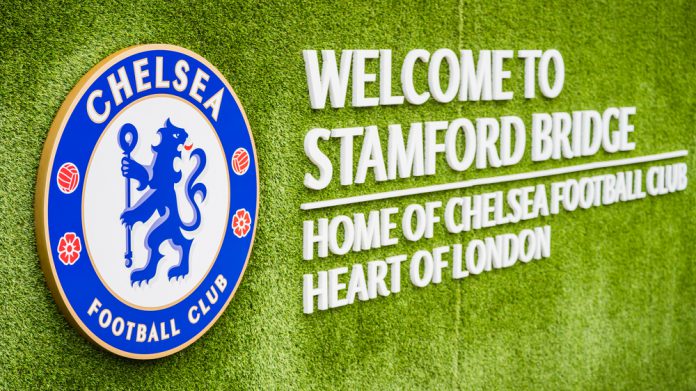 The Chelsea Supporters Trust have written to club owner Todd Boehly after it emerged that the club could potentially strike a short-term front-of-shirt sponsorship with Stake.
The betting and gaming operator, which is no stranger to sporting alliances, has reportedly emerged as a frontrunner after a potential deal with Paramount Plus fell through.
The streaming service recently held a similar placement with Inter Milan for the Champions League final defeat by Manchester City, but Premier League officials rejected this approach for fears it could upset broadcast partners, such as Sky Sports and BT Sport, despite not being viewed as a direct competitor.
"The Chelsea Supporters Trust does not believe that it is in the best interest of our members for Chelsea Football Club to associate with an online casino and betting company as the primary shirt sponsor," the letter said.
In addition, the CST noted that it would welcome further dialogue on this subject, with Stake thought to have edged ahead of German financial services outfit Allianz.
Particular concerns at impacting the work of the Chelsea FC Foundation have also been aired, in addition to believing that this could potentially alienate many supporters.
"An online casino and betting company as primary sponsor would make a total mockery of much of the previous work pioneered by the Chelsea Supporters Trust," the communication continued.
"It would be short sighted and would force many of our members to see any future CFC Foundation projects as tokenistic.
"Todd, it is vital that you are fully aware that if these reports materialise, it will eradicate any goodwill built through previous campaigns completed by the CFC Foundation.
"We are writing to you today to ensure that you are fully aware of support sentiment on the issues when you make the decision on sponsorship."
To this end, the CST posted the results of a recent poll, of 3,297 members, that was conducted regarding a potential alignment with Stake, as 77 per cent of members voted to strongly disagree or disagree with their usage as primary shirt sponsor.
Earlier this year, clubs in the Premier League collectively agreed to voluntarily withdraw gambling sponsorship from the front of their matchday shirts.
Coming into effect at the end of the 2025/26 season, this move saw the league become the first in the UK to undergo such an action to reduce gambling advertising.