Consumer trends today underline that we live in an era in which personalisation and gamification are key drivers of engagement and retention, and player lifetime value can be impacted by the transformative power of advanced gamification tools. This is evident in several recent studies that show just how important personalisation is to consumers and just how big an impact it can have on businesses' bottom lines.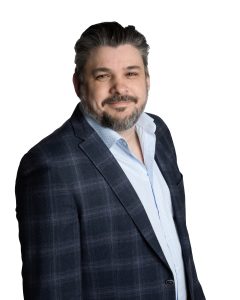 Gamification is one of the 10 key trends Euromonitor outlines in its Global Consumer Trends 2023 report. 
73 per cent of consumers expect brands to understand their unique needs and expectations (Shopify).
71 per cent of consumers expect brands to deliver personalised interactions (McKinsey & Company).
Brands making use of personalisation are growing 40% faster than their counterparts (McKinsey & Company).
To celebrate its 15th anniversary, EveryMatrix is providing a series of valuable insights into some of the most successful strategies to boost player lifetime value using advanced gamification tools.
In conjunction with the launch of JackpotEngine, a configurable jackpot technology that can be added to any game to give players additional layers of excitement, Stian Enger Pettersen, Head of Casino for EveryMatrix, shares five strategies to enhance player experience through innovative jackpot features.
Operator-funded jackpots: a gateway to thrilling experiences
Imagine a game within a game, where operators fund 100 per cent of the jackpot, offering players an additional layer of excitement and value without requiring any contribution or wager from the player. 
Moreover, JackpotEngine enables operators to differentiate beyond the near unlimited ways jackpots can be configured – the in-game jackpot widget can be styled and branded to further stand out from the competition.
With the ability to bundle multiple jackpots with different properties, such as contribution, seed value and hit frequency, operators can cater to diverse player preferences while maintaining their distinctive brand identity.
In addition, operator-funded jackpots can also be a good option in markets where bonusing is restricted.
Community jackpots: sharing the joy of victory
Participating in a jackpot can be a thrilling experience, but it can be frustrating when someone else claims the grand prize.
To address the frustration of missing out on a grand jackpot prize while fostering a sense of collective accomplishment and enhancing player satisfaction, we propose Community Jackpots via our JackpotEngine solution.
Community Jackpots allow distribution of jackpot wins across multiple players as per criteria set by the operator. For example, an operator can set the winner to receive 60 per cent of the jackpot, while the last 200 players to have participated share the remaining 40 per cent.
Personal jackpots: elevating the player experience
Imagine going beyond traditional jackpot offerings; how can you provide a highly personalised experience for your players while fostering a stronger bond between them and your brand?
By delving deeper into what each player wants. This is what we are tapping into through Personal Jackpots within JackpotEngine, redefining personalisation.
Personal Jackpots take things a step further by offering every player their own individual jackpot that grows the more they play and, most importantly, only they can win it. This takes jackpot stickiness and player loyalty to the next level.
Time-limited jackpots: thrill of the countdown
Time-Limited Jackpots add to the sense of anticipation of the gaming experience. Designed to drop within specific timeframes, such as hours, days, or weeks, these jackpots drive player engagement as the deadline approaches.
The excitement of the impending prize drop heightens the overall thrill of the gaming session. Time-limited Jackpots are a powerful tool to create memorable experiences for your players.
Company-level jackpots: uniting players, amplifying rewards
For players drawn to once-in-a-lifetime prizes, company-level jackpots are a cost-efficient option for operators that run multiple brands. These can create substantial prizes for players, while keeping costs at bay and helping multi-brand operators to differentiate and strengthen player loyalty.
To better understand how company-level jackpots work, let's consider an operator that has 10 brands. In this case, it means that players from across all 10 domains will contribute to the growth of the jackpot while spreading the value and cost across each brand. Cross-domain jackpots can reach enormous levels and engage players with massive pools, all while keeping costs at a minimum.