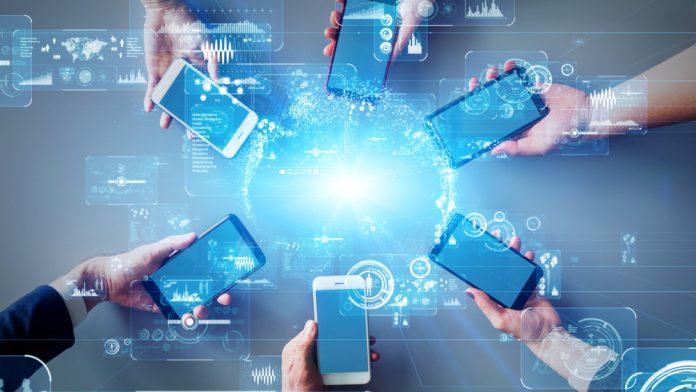 Table Trac has detailed the latest strand of an "aggressive expansion plan" that was disclosed last month by teaming-up with Marker Trax and its Koin Payments affiliate to advance a cashless vision.
This will see the former integrate the KTMobile app cashless solution within the CasinoTrac CMS, which is currently being utilised by over 280 casino customers in 13 countries.
"Cashless is no longer the industry's future; it's the present," said Charlie Skinner, Marker Trax President. 
"Companies like Table Trac are embracing this technology and all-in-one functionality for the ultimate benefit of their customers, and of the industry as a whole."
Billed as a 'Cashless in a Box' tech blend, the collaboration will allow the CasinoTrac solution to offer patrons a single digital wallet for all resort spend activities, including gaming, food and beverage and retail.
Chad Hoehne, President of Table Trac, stated, "When we filed for our first patent on what has now become KT Mobile in 2018, I wanted to bring the entire player rewards experience from the game screen to the player's phone. 
"Embedding Koin & Marker Trax financial services functionality with the reliable and proven CasinoTrac CMS, is the realisation of my original vision."
In addition to allowing operators to extend the guest experience on and off property across approved markets, Cashless in a Box will also supply a launch pad of marketing and player education support alongside the mobile, gaming and financial tech combination.
"Gaming customers want the functionality of being able to handle all their transactions from a single touchpoint, the same way it's available in nearly every other facet of their lives," commented Gary Larkin, Koin President. 
"Koin and Marker Trax have been at the forefront of bringing consumers the digital solutions they want in the gaming space, and we're proud to work with partners like Table Trac who share that vision."
Following what was hailed as a "period of remarkable growth" through 2022, Table Trac declared wide ranging growth ambitions heading into the current month.
This has led to Thomas Florio and Theresa Birtalan joining as Head of Business Development for the Eastern US & new territories and Head of New Business Development for non-commercial gaming, respectively.
In addition, CMS installation's with the Blackfeet Nation for The Peak Restaurant, which operates as a satellite location to Glacier Peaks Hotel & Casino, and Nevada's Comstock Casino and Silver Springs Nugget Casino have also been rolled-out.
"The convenience and security this will bring our customers is unprecedented," Jeff Baldi, Table Trac Senior Vice President of Commercial Strategy, added on the group's latest manoeuvre. 
"Working with Koin and Marker Trax to bring Cashless in a Box to our customers means every action they can take in the resort – from transactions at the club counter and kiosks to wagering on the gaming floor – can be done from their mobile device."