Another day, another batch of slot releases. Some will go on to be big hits, but many more will soon slide into obscurity, which begs the question of whether anyone can really tell in advance which games have what it takes to succeed.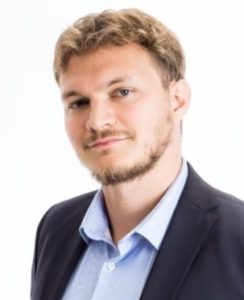 One man who is confident he can is David Stoveld, Chief Operating Officer of EveryMatrix's Armadillo Studios. His team's latest slot, Fairy Fantasy Exotic Wilds, will be launched this week and he has high hopes for it – and not only because the two previous Exotic Wilds titles proved popular.
Stoveld's judgement is based on the experience he has accrued during a career that has seen him work in both the online and land-based sectors in Europe and North America. His impressive CV includes slots development roles for Yggdrasil, NetEnt, Scientific Games, VGT and IGT.
"One of the advantages of working with so many different large gaming companies around the world is it makes it easier to find market gaps and quickly classify different games, especially across different gaming sectors – class II, class III and igaming – as well as in different markets," he explained.
"I can 100 per cent tell a game is going to be a hit somewhere between the initial launch meetings when the chart legend line of the game is much higher than the others in the graph and when I start to see copies of the same game being made."
That ability to spot a hit is not the same thing as having a 'secret sauce' for successful slots in every market around the world. As many market commentators are keen to point out, there are big differences in player preferences from country to country, but Stoveld suspects that timing might be just as important as local tastes in dictating the success of a slot in any given market.
"While there is some stronger correlation of different themes toward success in different markets, a lot of popular themes have the potential to do well in most markets," he said.
"I think the more interesting observation is that the different maturity levels in each country influence which game types work. In the past, European igaming was such an easy market to make a hit for as there were so many proven innovations that were missing here.
"Play'n Go making Book of Dead was more about bringing Book of Ra to the market first, and Pragmatic's cookie cutter games were essentially land-based game fusions created for the online market. The hit Australian Lightning Link mechanic was nowhere to be seen and even games with Win Ways were super scarce."
One thing that has definitely changed in the European igaming market is the level of competition. An ever-growing number of studios and titles means that when Armadillo Studios releases Fairy Fantasy Exotic Wilds, it will be one of numerous new titles competing for prime real estate in operators' slots lobbies this week.
Stoveld thinks that there is a risk of potential hit titles simply being swamped by the volume of competition, unless the games are backed by the right marketing and good partnerships with operators.
For most studios, a key route to reach those igaming operators and get their new releases in front of players is to use an aggregator. As for all of its games, Armadillo will be working with SlotMatrix to distribute Fairy Fantasy Exotic Wilds, but while Stoveld values the service, he believes it is still just about possible to have a hit slot without using an aggregator.
"I think if a game hits a certain threshold of popularity, it is just an amount of time before it starts to spread," he said. "Aggregation is more of a convenience to get distribution fast, especially for smaller studios."
An exotic and wild adventure in US igaming
While the hope is that Fairy Fantasy Exotic Wilds will engage players in regulated markets around the world, much of Armadillo Studios' work is focused on the US igaming states.
The current addressable market remains frustratingly small, with Rhode Island having recently become just the seventh state to legalise igaming. However, Stoveld believes online casino will eventually become as prevalent in the country as legal sports betting.
"Nothing is 100% certain, but I would count on death and taxes – and the future of igaming in the USA," he said.
With experience working for major players on both sides of the pond, Stoveld is well placed to assess the status and potential of the US igaming industry. And it is a topic he finds fascinating.
"The new US igaming market is both in its exploratory stages and mature. You have big gamblers who already have advanced slot knowledge from weekend domestic flights to Las Vegas casinos over the last decades, as well as many new players," he explained.
"And some of the original and largest land-based suppliers like IGT are going all-in and leading with their top all-time hits from the land-based side, while Swedish suppliers like Evolution are also leading with their top games."
The race to establish market share in the US is seeing some suppliers focusing intently on current trends, rather than looking at opportunities to succeed by either returning to basics or striking out with really innovative releases. Once that changes, Stoveld thinks the global industry could well be transformed.
"It wouldn't surprise me to see some of the world's most popular games originating from this new US igaming market soon and then later spreading to the rest of the world," he concluded.
"Operators and suppliers are working quickly and meticulously to secure ground early, there is too much money at stake not to."
———————————————————————-
Fairy Fantasy Exotic Wilds, which has 243 ways to win and features including Exotic Wilds, Transformation Reels, Double Free Spins Chance, and Buy Free Spins, is released on 27 June.