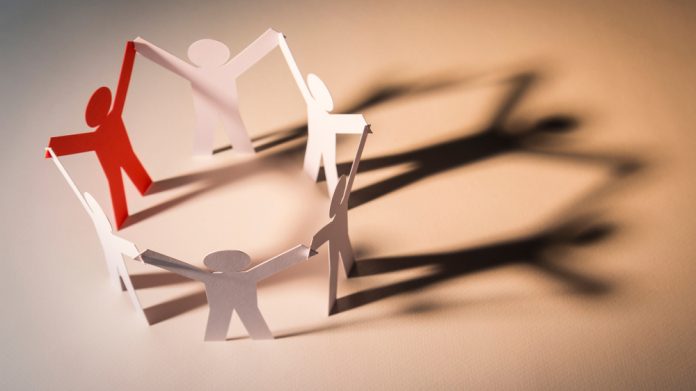 With comings and goings commonplace across the industry, Star Entertainment, Citizen and San Manuel are among those to have bolstered their teams with key hires.
GeoComply
GeoComply has detailed a pair of appointments that will be charged with shaping the group's continued growth strategies as further expansion is eyed.
The first of these sees Lindsey Drake become Chief Financial Officer, where she will oversee operations that include financial planning, budgeting and capital management.
In addition, Kelly Schaefer joins as Chief Human Resources Officer to spearhead the company's HR strategy, focusing on talent acquisition, development, and engagement. 
"We are thrilled to welcome Lindsey and Kelly to the GeoComply team," commented Anna Sainsbury, GeoComply's CEO. 
"Their extensive expertise and leadership in their respective fields will be instrumental in guiding our financial strategy and strengthening our talent capabilities.
"As we continue to expand our market presence and develop groundbreaking cybersecurity solutions, their contributions will be critical in driving our growth and further solidifying our position as a global leader."
Quick Custom Intelligence
Jarvis, a generative AI rules engine that talks to four target operational systems, has been deployed as the Chief Operating Officer of Quick Customer Intelligence.
The company, which specialises in such technologies, will be responsible for project management, task escalation and currently reads and processes all of the CEO's emails.
Ralph Thomas, CEO of QCI, explained: "Our growth is enabled by generative AI, this democratises our company by allowing organisation and management skills to be facilitated, thus empowering our team members and removing the need for an additional management layer. 
"Jarvis is at the centre of our system and his interface provides for a single view to all systems running the QCI business.
"This arms our team members with algorithm driven analysis of issues and challenges and gives them the tools to reach a quick and efficient resolution."
Chris Looney has announced his departure from Bragg Gaming Group, where he held the position of Chief Commercial Officer for a two and a quarter year stint.
However, the former Red Tiger Commercial Director, who was also previously at Microgaming for almost nine years, has stressed confidence that the company "is very well set up for continued growth".
He wrote: "A heartfelt thank you to all of my friends and colleagues at Bragg Gaming for making the last two years fun and exciting – there are too many names to mention individually.
"It's been tough but we've changed the face of the business, created a super successful content vertical, hit huge milestones and grown exponentially into new markets with all products. And of course there is the run club
"We've forged great relationships with customers on both sides of the pond and I personally look forward to reconnecting again in the future."
San Manuel Band of Mission Indians
Simon Fothergill has been appointed as Chief Information & Technology Officer at the San Manuel Band of Mission Indians.
In the role, he will report to Brigitte Saria, Chief People & Infrastructure Officer, in overseeing the development, continued growth and strategic execution of the technology roadmap for gaming, hospitality and entertainment, as well as the tribe's future business endeavours.
He initially joined San Manuel in 2019 as Vice President of Information Technology Business Services, when he was responsible for identifying talent, innovative technology, products, and systems in preparation to scale and innovate for the opening of Yaamava' Resort & Casino at San Manuel
"It's an honour to be given this responsibility and an exciting opportunity to be tasked with executing the tribe's vision," Fothergill said.
Star Entertainment Group
Star Entertainment Group has suggested that it has completed an ongoing board renewal program following the appointment of Peter Hodgson as a Non-Executive Director.
The beleaguered casino group, which has faced regulatory action across Australian states and also has AUSTRAC action and class action lawsuits pending, initiated a board overhaul last year.
Hodgson will join the board immediately upon the receipt of all necessary regulatory approvals. In the interim he will serve as a board observer.
David Foster, The Star's Chair, noted: "On behalf of the board, I welcome Peter to The Star. With his extensive commercial, governance and risk management experience, Peter is well positioned to contribute to The Star's remediation and transformation."
Citizen
Dr Toby Sucharov has been appointed Chief Technology Officer of Citizen – a payment services provider to the igaming industry.
He had previously served as Playtech's Head of UK Innovation and as Head of Games Platform as a Service.
"As Citizen gears up for more growth as we enter the second half of 2023, it is vital that we have the best leadership team in place to support and drive the business forward," commented James Neville, Co-Founder and CEO of Citizen.
"Toby brings a great wealth of experience from the igaming sector and in scaling-up technology solutions, and we look forward to working with him on our mission to simplify the way we pay by leveraging innovations in alternative payment methods."
Atlas-IAC
Atlas-IAC has hired Miloslav Ivanov as the latest member of its senior management team, with this latest addition taking on the role of Chief Sales Officer.
One of Ivanov's primary responsibilities will be to establish strong partnerships with Atlas' global client base, playing a role in its plans for continued growth throughout 2023.
On his new role, he remarked: "I am thrilled to be joining such an upwardly mobile brand in Atlas-IAC. The company has such a talented team and I am sure we will do great things together.
"Our aim will be to continue with our expansion across regulated territories with a huge focus on the LatAm market."