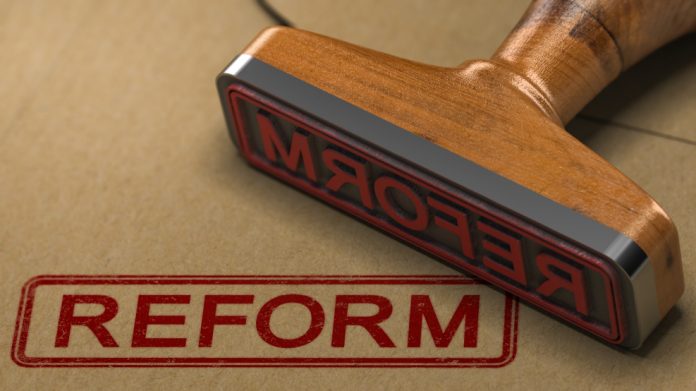 A fresh raft of reforms targeting electronic gaming machines are to be introduced across the Australian state of Victoria, which will limit how much players can stake, when they can do so and the speed of which it can be undertaken.
As disclosed by Premier Daniel Andrews and Melissa Horne, Minister for Casino, Gaming and Liquor Regulation, the changes are charged with introducing additional protections to build on those already introduced.
Among the reforms to hit venues across the state are mandatory pre-commitment load-up limits, which will be dropped from the current $1,000 limit to $100, and carded play, in a bid to cut money laundering through Victoria's gaming venues.
These will be introduced through "thorough consultation with industry through an implementation working group".
This will take into account similar work across other jurisdictions, as well the the experience gained via Crown Melbourne, which will have mandated pre-commitment and carded play on all EGMs by the end of the current year.
In addition, by mid-2024 obligatory closure periods for all gaming machine areas, except those in a casino, will be enforced between 4am and 10am.
Pokies will also be subjected to a three second spin rate, while the government "will keep pace" with emerging technologies.
"These reforms will provide the strongest gambling harm prevention and anti-money laundering measures in Australia – we owe it to all Victorians to take this stance and help those experiencing harm turn their lives around," Andrews noted.
"I look forward to the implementation working group's input and effort."
The VGCCC began operating in July 2022, with a new regulatory mandate to minimise gambling harm and problem gambling. A raft of changes to state laws subsequently came into effect in September 2022.
Among the alterations entering into force included 24 hour clearance of electronic gaming machine winnings of $2,000 or more paid via electronic funds transfer, as well as a minor gaming permit only being required to conduct a raffle where the prize is above A$20,000.
This year's budget includes $71m for the VGCCC to take on a larger role in gambling harm minimisation ahead of taking over most of the functions of the Victorian Responsible Gambling Foundation from July 1, 2024.
"Everyone loses when it comes to gambling harm, and it's not confined to money – people lose their relationships, their jobs and their wellbeing," Horne said.
"Our previous reforms have delivered stronger oversight of the gambling industry in Victoria with a regulator unafraid to hold venues to account – now we're doing more important work to reduce gambling-related harm."
In November of last year, Crown Resorts' Melbourne-based gaming venue received a mammoth A$120m in fines from the VGCCC, which followed a A$80m fine over the China Union Pay process that was issued six months earlier.
An investigation regarding the former discovered that the operator had breached its responsible gaming code of conduct over many years.
This, it was said, was done by consistently failing to intervene to prevent gambling harm that allowed customers to often gamble for long periods without a break, sometimes for more than 24 hours.
Furthermore, among the numerous findings, it was also revealed that the firm failed to comply with a statutory direction by the regulator to take all reasonable steps to prevent patrons from using plastic picks, and other devices, to simulate automatic play when gambling on certain electronic gaming machines.
Earlier in the year, Crown Melbourne accepted a A$20m fine from the VGCCC for breaching casino tax obligations.