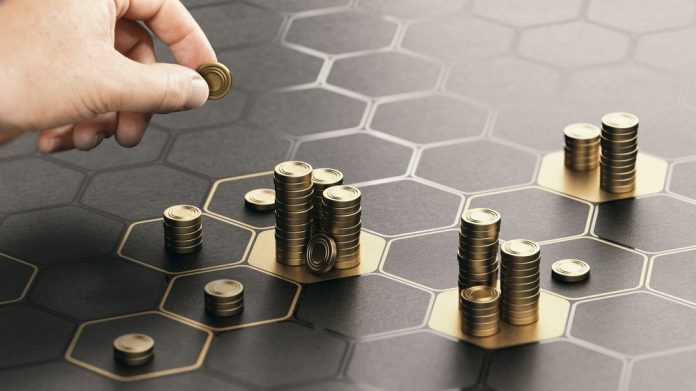 Betsson has touched upon an "attractive current project pipeline" across an array of global jurisdictions, which the gambling group is hoping will maintain the momentum of "another record quarter".
Citing continued high customer activity and a strong financial performance, Pontus Lindwall, President and CEO, has pulled back the curtain on an ambition of future-proofing Betsson's competitiveness, with a pair of recent developments reflected upon to this regard.
These include the acquisition of Belgian betting and gaming operator betFIRST, and subsequent collaboration with French casino operator Groupe Partouche, as well as an "important sponsorship" with Argentina's Boca Juniors.
Of the former, Lindwall noted: "These strategic initiatives together enable a competitive offering in sports betting and casino for the Belgian market. The investment in Belgium resonates well with Betsson's ambition to deliver long-term profitable growth."
Adding on the latter: "The sponsorship, one of the largest ever for Betsson, means that the club's iconic match shirt will feature the Betsson logo during local and international matches until the end of 2024.
"The collaboration with Boca Juniors strengthens Betsson's brand and rapid expansion in Argentina and throughout Latin America."
During a quarter where Betsson withdrew from the licensing process in the Netherlands, group-wide revenue through the April-June timeframe increased 27 per cent to €236.8m (2022: €186.3m).
"The collaboration with Boca Juniors strengthens Betsson's brand and rapid expansion in Argentina and throughout Latin America"
Casino, which also reached " all-time highs in gross turnover and revenue", saw the latter rise 35.1 per cent to €165.1m (2022: €122.2m), to occupy 70 per cent (2022: 66 per cent) of the total. Mobile accounted for €138m (2022: €96.8), or 84 per cent (2022: 79 per cent) of that figure.
Elsewhere, sports betting recorded a 12.7 per cent uptick to €69.5m (2022: €61.6m), to make up 20 per cent of the firm's total. Mobile came in at €58.5m (2022: €48.2m), representing 85 per cent (2022: 78 per cent) of sportsbook revenue.
Revenue from poker, bingo and other segments amounted to €2.3m (2022: €2.5m), down 8.9 per cent and staying consistent by representing one per cent of the total.
Through Q2, gross profit increased 37 per cent to €162.5m (2022: €118.8m), net income rose 64 per cent to €48.9m (2022: €28.6m) and EBITDA closed at €67.6m, up 72 per cent to €67.6m (2022: €39.3m). Active customer numbers dropped 10 per cent to 1.11m (2022: 1.24m).
On the geographical front, Betsson highlighted "significant delays in the licensing process" as well as resource allocation considerations for what is billed as an "attractive current project pipeline" in other markets, regarding the aforementioned Dutch withdrawal. However, the group has not ruled out reapplying in the future.
In addition, resources are continuing to be deployed across Latin American and central and eastern Europe and central Asia as growth initiatives aim to strengthen the group's foothold.
On the revenue front, CEECA is the group's largest segment via a 68 per cent revenue uptick to €102.6m (2022: 61.1m), driven by a strong betting and gaming showing and growth across Croatia, Greece and Georgia, while "the Baltics continued to develop well".
"We look forward with confidence to the second half of the year"
The Nordics recorded €51.7m (2022: €51.2m), with Finland and Denmark each growing, while Sweden and Norway decreased year-on-year.
On the latter, Bettson updated: "The offering in Norway has been modified to comply with the Norwegian Gambling authorities' requirements; among other things, all Norwegian names, words, and associations to Norway have been removed from websites, while the language and currency have been changed to English and euro, respectively."
Latin America, driven by "strong growth" across Colombia and Argentina, increased 12.5 per cent to €51.4m (2022: €45.7m), with Europe increasing 8.8 per cent to €27m (2022: €24.8m).
Italy, driven by online casino, was cited as a high point, while market restrictions continue to hamper Germany.
The rest of the world segment grew 18.9 per cent to €4.2m (2022: 3.5m), with Nigerian operations, boosted by an increased stake of 60 per cent in Betbonanza, largely accounting for this.
For the year-to-date, revenue, gross profit, net income and EBITDA each increased by percentages of 29, 37, 69 and 68 to €458.7m (2022: €356.4m), €310m (2022: €225.8m), €83.5m (2022: €49.4m) and €121.9m (2022: €72.7m).
"We look forward with confidence to the second half of the year, with continued investments into geographic expansion and constant further development of Betsson's offering to future-proof our competitiveness," Lindwall concluded.
Issuing a trading update for the third quarter performance thus far, average daily revenue, up to and including July 16, was 20.2 per cent higher YoY. When adjusted for currency effects and acquisitions, this figure stands at 30.5 per cent.