At the recent iGB Live in Amsterdam, the BGaming team took the time to speak with CasinoBeats about some of the opportunities for games developers when it comes to player engagement – and more importantly, retention.
Standing out from the crowd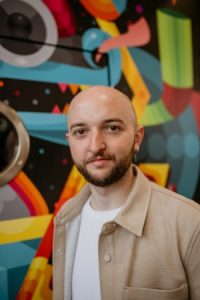 Beginning the discussion, Nick Zavadsky drew attention to the increasing competition across the igaming industry. The biggest challenge that he's found in his role as Brand Exclusive Games Product Manager is ensuring that BGaming's slot titles stand out from the crowd, he told CasinoBeats. However, he did have a solution: customised content.
Zavadsky was quick to highlight that customised content isn't simply switching a logo or altering the colour scheme of a game. Instead, it's an exclusive slot title that tends to differ from the original base game and – in many cases – is developed in collaboration with BGaming's operator partners.
He began: "Our custom games are designed in a way that is engaging in the long-term. We do a lot of work before we begin developing a game. First of all, we carry out in-depth research into player preferences, looking at what games they enjoy. We then look at target markets, who are the top providers within that region, what content is proving to be the most popular.
"We gather a lot of information before we start developing to make sure that we choose the right mechanics, the right design and style of game.
"Only when we're totally sure that the game will be as engaging as possible for the player will we start the development process. Our results have shown we've been very successful in doing this."
By working on custom games alongside operators, Zavadsky believes that BGaming can not only meet the needs of its partners but it can also gain much more in-depth insights into player behaviours. As he explained, "operators ultimately know their players best".
Zavadsky said: "For players, customised content helps to narrow down the choice for content. It means that players aren't left scrolling through games, and instead, can find titles that they know they will enjoy.
"Our custom games actually provide casinos with a really nice opportunity to offer their players exactly what they want. It's a great way for operators to also promote themselves because those games are only available with that one individual operator.
"At BGaming, we believe that custom content is the first step towards personalised content. That's been our goal for the last few years and we believe we're making significant progress in creating truly personalised content."
Winning the igaming race
From the perspective of a games developer, Zavadsky believes that there is an "ongoing race" between companies to produce higher volumes of content – simply because they want their titles to stand out in a casino lobby.
But we've all heard the saying of 'quality over quantity' – a motto that BGaming has used to shape its strategy when it comes to slot development.
Zavadsky continued: "From the provider's point of view, the abundance of content has meant that it's no longer enough just to create a new game. You also need to have a thorough understanding of what to deliver and when to do it. You need to carefully choose which content is best for what operator.
"In our industry, there is an ongoing race between providers to develop a higher volume of games as quickly as possible. But we need to look a bit deeper. We're not simply focusing on the quantity of content, but also the quality and personalisation of content.
"We've seen personalised content rolled out in other industries – advertising, streaming platforms etc. This is an area that is getting more and more attention, so why not bring that to igaming? People want to play games, but they don't just want a run-of-the-mill product. They want content that is tailored to their needs."
BGaming has already started testing the waters with its customised content, with titles rolled out across an exclusive group of casino operators, including Stake, Betsson, BitStarz and more.
According to Zavadsky, there has already been an increase in demand for this type of game content, with customised games showing "better results than the traditional base games".
And as BGaming continues to roll out its custom games to more operators in 2023, Zavadsky explained that the games developer will strive to continue improving its existing games with new technologies.
He added: "Our major goal for our custom games is to continue improving. This year, we began using artificial intelligence within our games, with several already released over the last few months. Using AI helps us to save time on creating and promoting the game, so we are looking forward to streamlining the overall development process.
"We're also looking at improving our games in terms of mechanics and themes. We will be creating more themes, more mechanics and deploying a wider range of designs. One other direction that we plan to keep working on during the second half of the year is to create some collaborative slots with major influencers, streamers and celebrities. So if there happens to be any streamers reading this interview, do get in touch!"
A strong influence(r)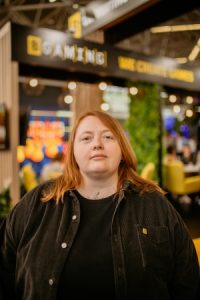 As the talk turned towards future collaborations,Chief Marketing Officer Kate Putieko took the lead as she began by telling us about BGaming's existing relationships with streamers.
We've seen many game providers utilise the streaming community to build exposure around their slot titles, and as Putieko explained, this can be a great way to engage with casino players in a way that many B2B companies might not be able to.
She told CasinoBeats: "Having direct relations with streamers is of great importance when you're looking to engage with players. It's not uncommon for game providers to utilise streamers or influencers to tap into different player bases.
"As a B2B business, it can sometimes be tricky to interact directly with players on the casino side of things. Online casino is a very sociable industry, so this is why streamers are great."
From her experience of working with streamers, Putieko has noticed that there is somewhat of a correlation between BGaming's most popular titles and the games that are being streamed online.
She continued: "It's a bit of a circle really – the more popular the game, the more streamers were playing that title and then even more players would play. So on and so forth. Using streamers is great for creating exposure around our content.
"We're really satisfied with our content, so we're investing a lot into streaming. You need to have that satisfaction with the content because if players aren't happy with the product, they're not going to come back."
BGaming has been drawing upon the insights from Casinolytics to understand what content is best appealing to both players and streamers alike. Not only is this valuable for informing game design decisions, but Putieko suggested that these KPIs help inform investment decisions.
Putieko added: "Usually when you think about streamers, you give them money for exposure but you generally don't have much information about KPIs.
"Working with a platform that we can rely on and see how our games are being streamed by other influencers is incredibly helpful for us – we can see whether the games are becoming more popular, what players they're targeting. From that, we can determine what streams are worth investing in.
"So far, the results have been really positive which is why streaming is becoming an increasingly more important part of our strategy at BGaming."
Finding that 'je ne sais quoi'
Bringing the conversation back to custom content, Putieko turned her attention towards the addition of new features – gamification tools, tournaments, new mechanics – and the role that this can play in both player engagement and retention.
She shared that many streamers look to create new experiences for viewers, and one way to do that is by streaming customised slot games and taking part in tournaments.
"As part of our strategy to build streamer relations, We wanted to organise competitions based on challenges hidden within our games, and that's how we came up with events like 'streamer battles' and 'streamer quests; for content creators. They're not just playing the game, but there is an added level of excitement," Putieko continued.
"With that, players are then more engaged. Like football fans, we find that bettors tend to follow particular streamers – they're invested in that influencer's content and they'll likely watch additional streams."
A changing landscape
One of the biggest challenges facing the streaming space at the moment, however, is the changing regulatory issues when it comes to platforms such as Twitch.
As many readers will remember, Twitch announced changes to its Ts and Cs earlier in the year which impacts the ways gambling companies and streamers can operate on the platform. In response, we've seen some igaming companies bring streaming capabilities in-house. But is this the solution to maintaining streamer relations and ultimately retaining your player base?
In short, Putieko doesn't believe it is: "It is worth mentioning that Twitch doesn't have a monopoly on the streaming space. There are other platforms that streams will use – but we're not sure that providers should bring everything in-house.
"Bringing streaming in-house creates some limitations, such as generating visibility around a stream and attracting new followers and viewers. That's much more difficult to do. Creating your own in-house streaming platform is also incredibly costly, and there's no guarantee that it will yield the results you want."
A mechanical approach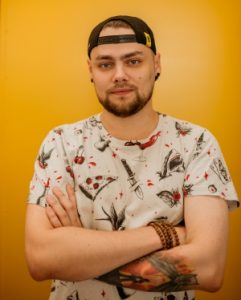 So without bringing streaming in-house, how do games developers keep streamers and players engaged with a slot title in the long term? Enter Alex Baliukonis.
As his title of Game Design Team Lead might suggest, Baliukonis forms part of the team which oversees the creation and development of new game mechanics at BGaming. He told CasinoBeats that the inclusion of game mechanics can shape the overall perception of a game – adding an extra layer of excitement to the title that might not have otherwise been there.
The creation of new mechanics is no easy task, however, with the development process depending on the intended outcome.
Baliukonis said: "The development of new mechanics really depends on the type of mechanic required. Sometimes, we analyse what is on the market and try to create something that completely stands out – whether that's identifying something that the market is missing, or creating something that acts as a blend of multiple different mechanics that already exist.
"Other times, we'll draw inspiration from our artists, developers, game designers. There's no one set process, and that's what makes it exciting."
This inspiration from game designers brought up a question which could be considered the igaming equivalent of 'what came first, the chicken or the egg?' – whether the mechanic shapes the creation of a slot title, or the slot title influences the mechanic creation.
In Baliukonis' words, "this is not an easy question to answer", simply because it entirely depends on the game. "As a rule, the look and feel of the game will tend to shape the mechanic that we use. Sometimes even the title influences what mechanic is applied," he commented.
"However, I would be lying if I said that there have been times when our team has created a mechanic and thought 'this mechanic would be great for a game that has this particular design'. Having that flexibility means that we can be much more creative though!"
Taking the Megaways crown?
It wouldn't be a conversation about mechanics without mentioning the renowned Megaways mechanic and the grip that this has had on the slot industry since its launch.
Released back in early 2016, Megaways has long been considered to be a leading feature – however, we're seeing many more game developers, BGaming being a leading force in this, vye to take the Megaways crown. And how do you do this? Game design and new features.
Baliukonis continued: "Megaways will always be Megaways. To make our mechanics stand up against products such as that, we can make changes to our mechanics, sound effects and anticipation levels.
"We're really working on the animation design of the slot – we're working with animators and sound engineers to enhance the experience. We're dropping little 'easter eggs' into our games to create that sense of anticipation and ultimately keep the player engaged in the long run."
With so many companies launching new mechanics in a bid to create the ultimate player experience, some have raised concerns over whether we're at a point of over-saturation. Can too many mechanics spoil the metaphorical igaming broth?
Bringing the discussion to a close, Baliukonis concluded: "Is there any such thing as too much content? I don't even believe that you can have too many mechanics. If we take an economic view of this, there is a growing demand from players to create an experience that is much more engaging.
"If players are requesting mechanics, then the market needs to be able to supply that. At the same time, if there are times when players are demanding much more 'simple' games, we should be designing our titles to suit that.
"In short, we need to look at the economics of the slot market – but like other global markets, customer demands are constantly changing. So I don't think you can really have too much content or too many mechanics."