EPIC Risk Management has become the away shirt sponsor of Slough Town Football Club for the next two seasons.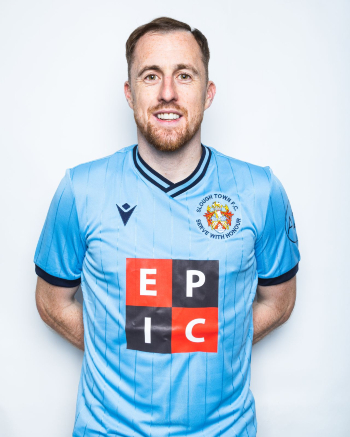 Through the partnership, EPIC's logo will be featured on the front of Slough's away shirts as they compete in the National League South, the sixth tier of English football.
Slough is a semi-professional football team whose first team manager, Scott Davies, is also a Programme Facilitator for EPIC.
The company will be the front-of-shirt sponsor for Slough's away shirt for the 2023/24 and 2024/25 seasons.
Commenting on the partnership, Paul Buck, CEO of EPIC Risk Management, said: "There's a special personal connection between EPIC and Slough Town thanks to Scott Davies and therefore we're delighted to support the direction he's looking to take the club as the new away shirt sponsors.
"We've enjoyed our working relationship with Ashley Smith and the A23 Football Group since they became the majority owners of the club and their vision to give something back to the local community is something that resonates with us.
"We exist in order to take the problem out of gambling and are proud that our identity will travel on the road with Slough this season.
"We hope that our presence on the away shirts will help to prompt questions about who we are and what we do, in order to raise wider awareness of gambling-related harm and the effects it can have on people from all walks of life."
Earlier this month, EPIC stated that it would like to see consultations for the UK gambling white paper take a prevention-based strategy to minimise gambling-related harm, as well as take into account those that have been affected by gambling harm.
SBC Sponsorship Director, George Harborne, added on the partnership: "It is a pleasure to see EPIC take on the sponsorship of the Slough FC away jersey in what is clearly the further strengthening of ties between club staff and leadership, and the industry-leading gambling harm prevention consultancy.
"With EPIC already working with major rights holders and operators internationally to raise awareness and combat gambling harm through their programmes and initiatives, it is great to see grassroots sport also represented through this new partnership."