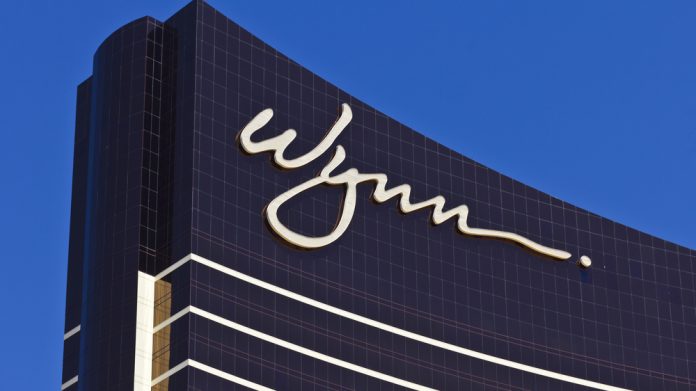 Wynn Resorts has reported an uptick in operating revenue in the second quarter of 2023 on the back of North American and Macau operations continuing to demonstrate strength.
Looking more specifically at each region, CEO Craig Billings highlighted that operations in the US generated new Q2 records, while post-COVID recovery in Macau has been accelerated.
Publishing its Q2 financials, Wynn declared operating revenue of $1.6bn, an increase of 75.5 per cent year-over-year (Q2 2022: $908.8m) following significant gains across all segments. Q2's revenue was also an improvement on Q1's $1.42bn.
Casino revenue rose by 153.9 per cent to $913m (2022: $359.6m), rooms revenue improved to $276.5m (2022: $201.3m), food and beverage revenue grew to $257m (2022: $229.8m) and entertainment, retail and other revenue increased to $149.3m (2022: $118.1m).
Wynn's Q2 net income was positive once more at $105.2m following a net loss of $130.1m the previous year. Adjusted property EBITDAR came in at $524.5m, a 192.7 per cent increase YoY (2022: $179.2m).
In Macau, Wynn Palace revenue rose by a staggering 697.9 per cent to $468.4m (2022: $58.7m) while Wynn Macau revenue improved to $301.6m, up 414.7 per cent (2022: $58.6m).
In the US, Las Vegas revenue rose by 3 per cent to $578.1m (2022: $561.1m), while Encore Boston Harbor revenue increased by 5.6 per cent to $221.9m (2022: $210.2m).
AEBITDA across Wynn Palace, Wynn Macau, Las Vegas operations and Encore Boston Harbor came in at $156.6m, $89.6m, $224.1m and $69.1m respectively.
Billings noted that the Q2 results are a demonstration of Wynn's operations in North America and Macau performing well, while also highlighting future development plans for Wynn Al Marjan Island in the United Arab Emirates.
The CEO said: "Our second quarter results reflect continued strength in North America and Macau. In the US, Wynn Las Vegas and Encore Boston Harbor continue to perform well, generating a new second quarter record for adjusted property EBITDAR at our combined North American properties.
"In Macau, the post-COVID recovery accelerated during the quarter, with particular strength in our mass gaming, luxury retail and hotel businesses. On the development front, we were excited to begin construction on Wynn Al Marjan Island, which we believe will be a 'must see' tourism destination in the UAE."