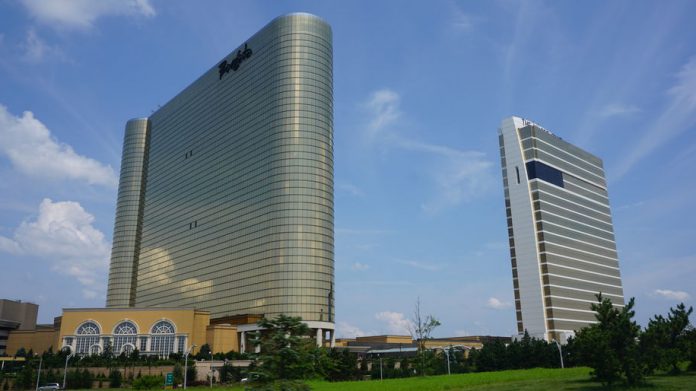 Online gambling across New Jersey continues to go from strength to strength as the Garden State track further increased through July, despite land-based entities suffering a further slight setback.
Total gaming revenue reported by casinos, racetracks and their partners through the 31 day period came in at $506.2m, up 5.3 per cent year-on-year from $480.7m. For the YTD, the region closed at $3.23bn, which is 11 percentage points ahead of $2.91bn.
Figures released by the region's Division of Gaming Enforcement show that online casinos and poker rooms are up 13.5 per cent YoY after closing at $155.16m (2022: $136.7m). For the YTD, igaming closed at $1.08bn, which is up 14.2 per cent from the past year's $951.12m.
The case of familiarity witnessed throughout 2023 rolled over into another month, with the Vici Properties owned and MGM Resorts operated Borgata at the top of the tree despite remaining consistent at $42.99m.
An ongoing tussle for second and third saw Resorts Digital claim the silver through July with revenue of 40.57m, up 33.1 per cent from 2022's $30.48m, with Golden Nugget close behind courtesy of a 15.2 per cent uptick to $39.78m (2022: $34.52m).
According to regulatory filings, the New Jersey land-based gaming space witnessed a further decrease through July, this time by three per cent to $289.97m (2022: $298.99m). For the YTD, the segment remains slightly ahead at $1.65bn, up 2.3 per cent from the past year's $1.61bn.
Borgata retained its leading place courtesy of a 2.4 per cent increase, the largest of the nine establishments during the month, to record revenue of $78.55m (2022: $76.72m).
Hard Rock trailed once again, but is some way back after rising less than one percentage point to $53m (2022: $52.89m), while Ocean Casino rounded off the top three with $37.71m, down 16.1 per cent YoY from $40.37m. 
Per casino vertical, slot machines recorded revenue of $217.79m, up less than one percentage point, while table games earned $72.18m, down 13.2 per cent from the $83.14m recorded one year earlier.
In addition, the region's sports wagering handle closed the month at $587m, with online contributing $561.64m of that figure. The state's sportsbooks gained $61m in July gross revenue, which is up 35.6 per cent YoY from $45m. For the year, sports betting is 41.9 per cent ahead at $501.83m (2022: $353.66m).
Looking at the monthly figures a little closer, Meadowlands came out on top with revenue of $25.69m (2021: $25.21m), ahead of Resorts Digital's $18.96m (2021: $8.46m) and Borgata's $6.1m (2021: $4.37m).