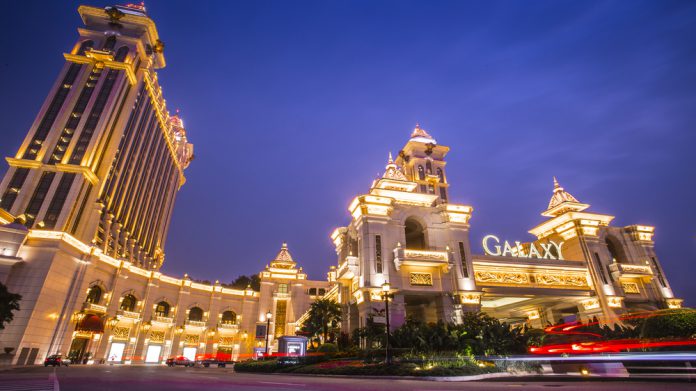 Galaxy Entertainment Group is to make an increased push into non-gaming amenities that it believes are "the future of Macau" after becoming the first of six concessionaire's to resume dividends.
As the group continues an ambition of returning to the operational levels enjoyed prior to the COVID-19 pandemic, GEG Chair Lui Che Woo has once again reiterated optimism for the autonomous region after tracking further increases through the year's second quarter.
"During the period Macau continued its business recovery and the group's primary focus was on operational execution, recruitment and project development," he commented.
"We believe that non-gaming is the future of Macau to drive a longer staying and more diverse visitor base which aligns with Macau government's vision of building Macau into a world centre of tourism and leisure.
"Our investment into world-class, non-gaming facilities such as the Galaxy International Convention Center and the Galaxy Arena supports this vision.
"Our vote of confidence in Macau is demonstrated by the fact that GEG is the first Macau concessionaire to resume dividends and return capital to shareholders after the border reopened."
Revenue through Q2 reached HK$8.66bn (2022: HK$2.42bn), which is also up 22.78 per cent from the HK$7bn (£699.97m) tracked through the year's first quarter. However, this figure remains 32.23 per cent behind the HK$12.97bn (£1.29bn) recorded in Q4 2019, the last full quarter unaffected by restrictions.
Delving into this figure a little closer, gaming occupied HK$6.58bn (2022: HK$1.22bn) with non-gaming comprising HK$1.26bn (2021: HK$456m).
"Our strong balance sheet provides us with valuable flexibility in managing business operations and supporting our development initiatives"
The quarter also saw adjusted EBITDA finish the April to June period at HK$2.5bn (£250.12m), which is contrasted to a loss of HK$384m (£38.41m) witnessed one year earlier and $1.9bn (£190m) during the year's first quarter. This stood at $4bn during Q4 2019.
For the year-to-date, revenue is 141 per cent ahead at HK$15.7bn (2022: HK$7.05bn), with gaming and non-gaming comprised HK$11.91bn (2022: HK$4.13bn) and HK$2.29bn (2022: HK$1bn), respectively.
On a full-year basis, Galaxy Macau saw revenue increase 164 per cent to HK$11.9bn (£1.19bn), with StarWorld Macau increasing 236 per cent per cent to HK$2.2bn (£220.11m) and Broadway Macau closing at HK$41m (£4.1m).
Citing a balance sheet that it is said "continues to be exceptionally liquid and healthy", cash and liquid investments stood at $24.4bn, with net cash at $22bn.
"Our strong balance sheet provides us with valuable flexibility in managing business operations and supporting our development initiatives," the Galaxy Chair said. This will see a special dividend of $0.20 per share being paid around October 27, 2023.
Total debt stands at HK$2.4bn, which it is noted "primarily reflects ongoing treasury yield management initiatives where interest income on cash holdings exceeds corresponding borrowing costs".
To conclude, the casino and entertainment operator noted: "With the continued buildout of infrastructure in both Macau and Mainland China, the accessibility to Macau for leisure and tourism customers continues to improve and this combined with the current low penetration into Mainland China positions Macau well for long term development."