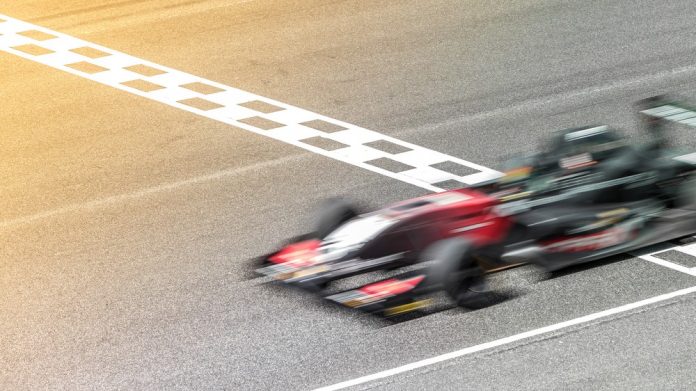 Ellis Island Casino Hotel & Brewery has been designated as the official venue of the Las Vegas Strip circuit for the Formula 1 Heineken Silver Las Vegas Grand Prix 2023.
Scheduled to feature in the calendar for the first time later in the year, the motorsport extravaganza has drawn optimism from a range of local operators. This includes Caesars, which has previously spoken of the possibility of F1 driving 'Super Bowl-level activity' for the city.
"One of the benefits of building a street circuit is that we can leverage existing venues along the track and partner to create fun, unique viewing options that live up to the quality and standards that our fans expect from an F1 race," commented Emily Prazer, Chief Commercial Officer for the Formula 1 Las Vegas Grand Prix. 
"We are excited to have Ellis Island as an 'Official Venue of the Las Vegas Strip Circuit' and look forward to having them put their personal touch on the Las Vegas Grand Prix experience."
The local casino, whose alliance follows the sport inking an official slot machine partnership with Aristocrat Gaming, is also set to offer an array of viewing and hotel packages for the upcoming race.
"We're not a mega resort on the Las Vegas Strip, but we have one of the best sightlines for the upcoming race," said Christina Ellis, vice president of development at Ellis Island Hotel & Casino. 
"As an official venue, we are excited to announce turn 4 at Ellis Island Casino. We're looking forward to hosting unique viewing parties and offering hotel packages to locals and visitors, and most importantly, provide the hospitality and fun we've been known for over the last 55 years."
Anamarie Ellis, vice president of operations at Ellis Island Hotel & Casino, added: "As the only family-owned and operated casino within the circuit, this partnership is an exciting opportunity. 
"We look forward to inviting guests to watch this historic race from our property. The sport is bringing new energy to the town, and specifically to Koval Lane."