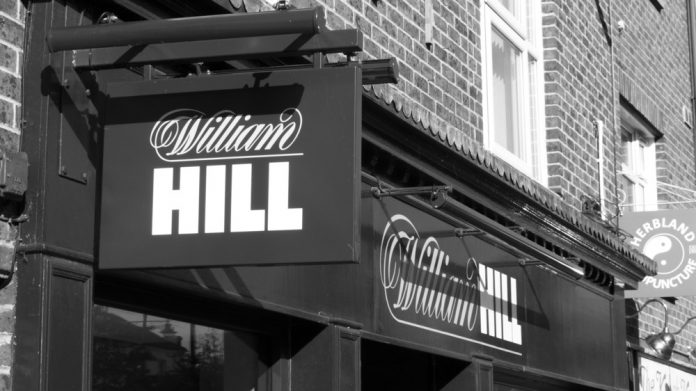 The Advertising Standards Authority has not upheld another one of its own complaints, this time levelled at William Hill, amid an ongoing body of work that is designed to clamp down on gambling adverts which, under strengthened rules, are deemed to likely be of strong appeal to under-18s.
In this latest instance, following Ladbrokes being penalised on a number of occasions and bet365 falling foul, the advertising watchdog itself raised a challenge regarding another promoted Tweet.
These were identified for investigation following intelligence gathered by its Active Ad Monitoring system, which uses AI to proactively search for online ads that might break the rules, the ASA said.
This latest social media post in question, promoted for the 888 online gambling brand on February 10, 2023, featured Robbie Savage discussing Leeds United's relegation prospects. 
The video featured William Hill's logo intermittently and the BeGambleAware logo, while text at the end stated "It's who you play with. William Hill".
Responding to if the ad was likely to be of strong appeal to those aged under 18 years, the brand noted that a "thorough analysis" of featured personalities is conducted periodically, while the Tweet was targeted at 25- to 49-year-olds who followed the Leeds United and Sky Sports accounts.
In addition, William Hill also stressed that its brand ambassador since 2010 "whose career had ended many years previously did not have strong appeal to children".
Due to a combination of his last football participation coming some time ago, viewing demographics of broadcasters where punditry work in carried out and appearances on Strictly Come Dancing (in 2011 and 2017) deemed "not recent enough to be relevant", William Hill believed that he fell within the "low risk" category of strong appeal to children
Details of social media audience demographics were also supplied, which highlighted that follower percentages of two per cent on Instagram, five per cent via Facebook and 0.1 per cent from X, formerly Twitter, were aged under 18.
Twitter also believed the ad did not breach any of their current policies and said they had not received any complaints in relation to it.
Providing its own assessment, the ASA did not uphold the challenge, which comes in stark contrast to other recent action witnessed from the watchdog. 
This was due to a number of factors, including the passage of 15 years since Savage has been a Premier League player, an international career ending four year prior, punditry undertaken via mediums that "were primarily aimed at adult audiences" and an aforementioned appearance on prime time television also coming some years previously
"We also considered there was nothing in the way he was presented in the ad that would have strongly attracted the attention of under-18s or was likely to render him of strong appeal to them," the ASA noted
"For those reasons, we concluded that the ad was not of strong appeal to children or young persons."