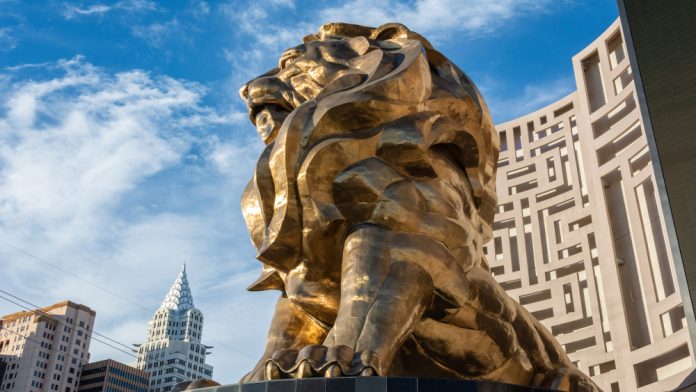 MGM Resorts International has delved further into the online casino space after its LeoVegas-led acquisition of Push Gaming was confirmed by the slot developer.
Following MGM's May announcement, the acquisition of Push Gaming was praised as a 'huge achievement' by CEO James Marshall, who confirmed the deal via the company's LinkedIn page.
Marshall said: "This is a huge achievement for us and we're excited to take this next step with LeoVegas Group and MGM Resorts. We have a talented team whose passion and dedication has been key in helping us to reach this significant milestone.
"Our portfolio is constantly expanding and we continue to grow in line with our long-term strategy of bringing the best in entertainment to new players, new markets and cementing our place as a true industry leader."
As its first major investment since it joined MGM Resorts last year, LeoVegas will gain ownership of Push Gaming's existing slot titles, in-house developed technology, intellectual property and development expertise.
After announcing the move in May, MGM Resorts International Interactive President, Gary Fritz, stated: "The acquisition of Push Gaming by LeoVegas is consistent with our vision to expand MGM Resorts' digital gaming presence internationally to grow our capabilities and products over the next several years.
"We are pleased to bring Push Gaming into our business as it brings a track record of developing games that are popular and have staying power in the industry as well as an exceptional management and operating team."
Despite the purchase, Push Gaming's management team will remain unchanged along with their staff of over 100 employees, allowing them to continue developing slots and add to an extensive catalogue of proprietary online casino products.
"I'm thrilled to welcome Push Gaming to our extended family," added Gustaf Hagman, LeoVegas CEO, following the announcement in May.
"The management team at Push Gaming has had a phenomenal journey, quickly growing the company from a small start-up to a player with outstanding proprietary content and a strong customer base. We look forward to contributing to their continued success moving forward."