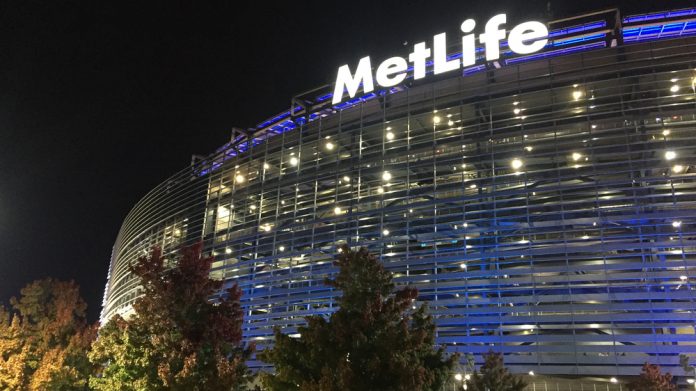 New Jersey is reminding residents to be stringent when selecting wagering options as the US sporting scene prepares for the start of the NFL season later this week.
With the college football season getting underway on August 26 when Notre Dame triumphed 42-3 over Navy, its NFL counterpart will follow suit on Thursday (September 7) as the Super Bowl champions Kansas City Chiefs take to their Arrowhead Stadium home versus the Detroit Lions.
Subsequently, the Garden State's Office of the Attorney General, Division of Gaming Enforcement, and Division of Consumer Affairs have reminded locals of the necessity of avoiding illegal entities when wagering, or engaging in fantasy sports, related to each.
"We know that the start of football season brings with it an uptick in sports betting and fantasy sports participation, and we want everyone to enjoy these activities safely and securely," commented First Assistant Attorney General Lyndsay Ruotolo. 
"Sportsbooks and daily fantasy sites licensed and authorised to operate in New Jersey are subject to nation-leading consumer safeguards against fraud, identity theft, and unscrupulous actors; however, illegal sites have none of these protections.
"This season, we urge fans to stick with regulated websites to avoid scams and bogus offers. And for those who may need help with a gambling problem, know that help is available."
Using authorised operators, the aforementioned authorities warned, is the only way to ensure that business is being conducted under regulatory oversight and abiding by the laws that protect consumers against fraud, deceit, and other illegal conduct.
"The problems with illegal sportsbooks are numerous," said DGE Director David Rebuck. "They lack oversight to ensure customers are actually paid what they won as well as security protocols to safeguard sensitive personal and financial information, like social security numbers and bank data."
The state has also reminded consumers that unregulated, illegal sportsbooks and fantasy sports sites may lack operational and financial controls, proper and timely payment processing, dispute resolution processes, transparent ownership; and anti-money laundering controls.
In addition, a series of further warnings regarding illegal options have also been issued, with these including deposits and payments being accepted in crypto, offerings bets or unapproved political contests, charging fees for processing deposits or withdrawals, advertising bonuses and promotions that seem too good to be true and operating without .com or using a domain from outside the US.
"For many fantasy sports participants, the start of the football season is an especially exciting opportunity to test their knowledge of the players and the game by drafting and managing their own virtual team in fantasy football contests," added Cari Fais, Acting Director of the Division of Consumer Affairs.
"Today we're reminding these armchair managers that the most important pick of a winning season is selecting a fantasy sports operator that is properly permitted and doing business legally in New Jersey to ensure the game is fair and everyone is playing by the rules."
Betting on certain professional and collegiate sports at casinos and racetracks was legalised in New Jersey in 2018 under the regulatory authority of DGE. It is not legal to bet on New Jersey college teams or on college games that take place in the state.