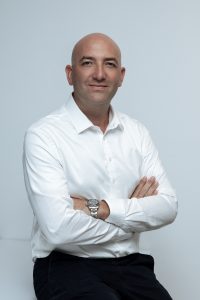 We've seen gamification become the 'buzzword' of many igaming conferences as of late. But for Soft2Bet, this is more than just a voguish word or phrase; instead, gamification has been one of the major foundations in the company's growth.
Yoel Zuckerberg, Chief Product Officer at Soft2Bet, walks us through the different ways that Soft2Bet is using gamification to elevate the player experience.
He discusses the strategy for selecting different gamification features before highlighting the importance of having the correct technology stack in place.
CasinoBeats: Thank you for chatting with us, Yoel! So can you begin by introducing yourself to our readers? How did you come to work at Soft2Bet?
YZ: Certainly, and it's a pleasure to chat with you! I am Yoel Zuckerberg, the Chief Product Officer at Soft2Bet. Over the course of 15 years, my journey in the industry has led me through both European and US markets, working in various capacities like CRM, Operations, SEO, Acquisition and Payments across Casino, Poker and Sports Betting sectors.
At Soft2Bet, for almost a year now, I'm primarily focused on driving product development and strategy.
CasinoBeats: Gamification has become an increasingly popular phrase used across the igaming industry in 2023. Why do you think so many game developers and providers are turning their attention towards gamification?
YZ: Gamification is a foundational element in our strategy at Soft2Bet. The aim is to provide an engaging and captivating experience that goes beyond the traditional slot machine or card game.
With gamification, we are effectively tapping into the "dopamine loop," which helps maintain player interest and engagement, offering them a dynamic gaming experience they won't find elsewhere.
CasinoBeats: Is gamification the key to elevating the player experience?
YZ: Absolutely! It's easy to see how indistinguishable many operators have become – offering similar games, bonuses, and payment options. In an industry where innovations have been sparse over the last decade, it's crucial to differentiate ourselves.
Gamification gives us that edge by adding a unique twist to familiar offerings, increasing both player engagement and retention.
However, gamification is not the only answer. We complement it with extensive customisation and localisation features, allowing for a truly personalised gaming experience for players.
CasinoBeats: How does Soft2Bet go about choosing the methods it uses to gamify its products? And how have you used gamification principles to shape your product design?
YZ: Our approach to gamification is to blend the traditional iGaming experience with other gameplay niches like mobile casual games, consoles, and real-time skill gaming. For instance, our "Bonus Crab" game is a real-time claw machine where players can win toy prizes that convert into bonuses. "Betinia Stadiums" uses localisation to offer sports engagement while allowing players to build stadiums in various virtual cities.
Our crowning achievement to date is "City Builder," which meshes a Roman city-building experience with an online casino platform. We've gearing up to launch a brand-new feature that amalgamates BattleSlot with a card game, enabling players to capture new territories and earn bonuses.
Each of these innovations is designed to offer a fresh, engaging experience that keeps players coming back for more.
CasinoBeats: It's incredibly important to have the right technology in place to deliver a stand-out player experience. At Soft2Bet, how do you go about customising your technology stack to meet specific gamification goals?
YZ: Delivering a standout player experience through a technology stack tailored for gamification is our priority at Soft2Bet. Starting with a thorough assessment of our gamification goals to set clear and measurable objectives such as increasing player engagement, loyalty, or driving specific player behaviours, we employ a data-driven, flexible, and scalable tech stack.
This enables seamless integration of features like points systems, leaderboards, and AI-driven personalization, all while ensuring compliance with regulatory standards. Through iterative A/B testing and cross-functional collaboration, we continually refine our approach to keep players engaged and coming back for more.