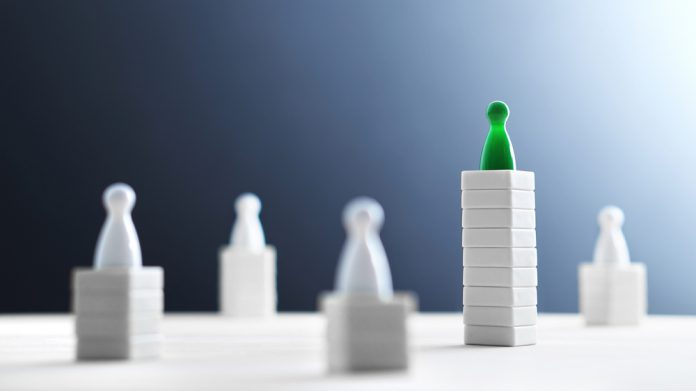 Revenue across the US gambling ecosystem increased 4.9 per cent through August to $5.14bn, which marks the 30th consecutive month of year-on-year growth. This also represents a 12th straight month of traditional casino games, sports betting and igaming exceeding $5bn.
In addition, the country also remains firmly on track for another record performance, reported the American Gaming Association, with industry revenue through the first eight months of the year up 10.4 per cent to $43.15bn.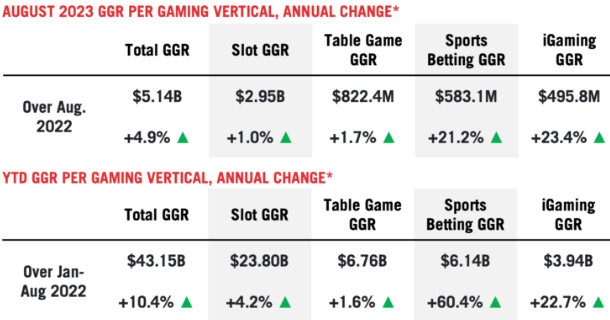 Despite the land-based gaming space seeing its pace of taper off somewhat, the online ecosystem continues to boom, driven by the introduction of online sports betting in Kansas, Maryland, Massachusetts, and Ohio, as well as consistent igaming growth.
Through the month, online casino revenue across Connecticut, Delaware, Michigan, New Jersey and Pennsylvania rose 23.4 per cent to $495.8m. Each region, except Delaware, reported an uptick.
Furthermore, revenue through the year-to-date has surged 22.7 per cent thus far, with that figure currently standing at $3.94bn.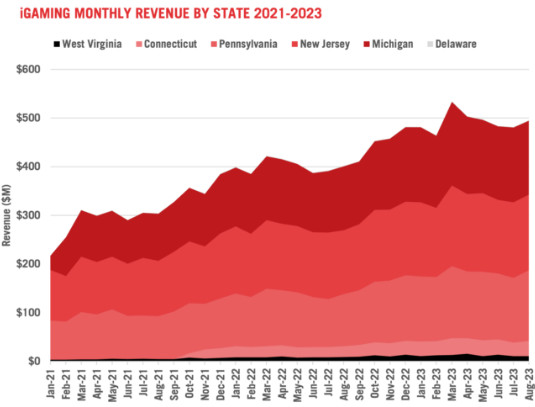 On the sports betting front, revenue was 21.2 per cent ahead during August to close at $583.1m, with this swelling to 60.4 per cent through the first eight months of the year to $6.14bn. Driven by fresh launches, handle is currently poised to top $100bn through the full year.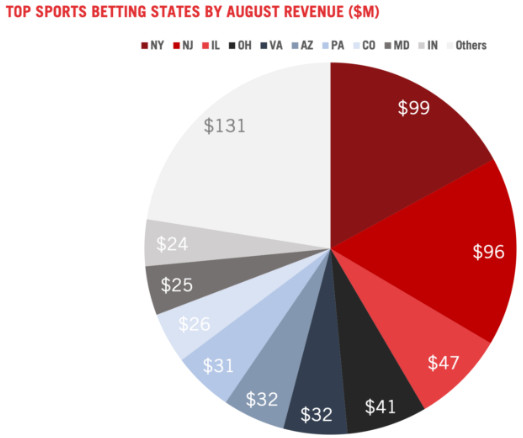 Despite slowing to growth of 1.1 per cent, traditional casino slot machines and table games remain the dominant force as revenue generated stood at $4.06bn during August.
Slots grew one percentage point to $2.95bn, while table games witnessed growth of 1.7 per cent to $822.4m.
During the YTD, combined revenue reached $33.03bn, surpassing the same period last year by 3.3 per cent. At the state level, 19 out of 26 commercial gaming states offering these gaming options in 2022 posted YTD revenue growth.